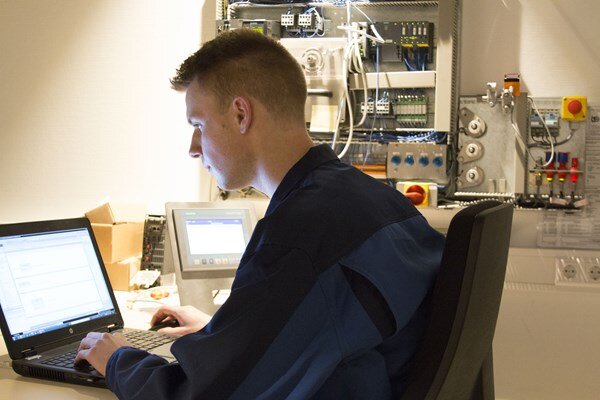 Full Stack Software Engineer
Rademaker ontwikkelt en produceert machines voor de voedingsmiddelenindustrie, in het bijzonder voor industriële bakkerijen. We zijn met ruim 500 collega's actief in bijna 60 landen, hebben verkoopkantoren in Duitsland, Frankrijk, Italië, het Verenigd Koninkrijk, de VS en China en hebben wereldwijd meer dan 1.000 productiesystemen geleverd aan de grootste voedselproducenten ter wereld. Dit heeft ons een leidende positie in deze markt opgeleverd.
Jouw functie
Digitalisering gaat een steeds prominentere een rol spelen in de producten en diensten van Rademaker. Dit is dan ook de reden waarom Rademaker besloten heeft om dit in de organisatie stevig neer te zetten. Er wordt een software development team opgericht om deze producten en diensten te ontwikkelen en te beheren. Als Full Stack Software Engineer binnen Rademaker maak je onderdeel uit van dit team. Als Full Stack Software Engineer binnen Rademaker ben je verantwoordelijk voor de ontwikkeling van applicaties. Hierbij kun je denken aan applicaties in de cloud, of juist aan de machine, Internet of Things (IoT) oplossingen. De toepassingen zijn heel divers, we lichten dit graag in een gesprek toe. Word jij er enthousiast van om bij Rademaker de digitale transformatie vorm te geven en betrokken te zijn bij het gehele traject? Vind je het leuk om goede software te ontwikkelen en houdt dit jouw scherp? Dan pas jij wellicht in onze rol van Full Stack Software Engineer!
Meer lezen en Solliciteren? klik hier.