羊角面包生产线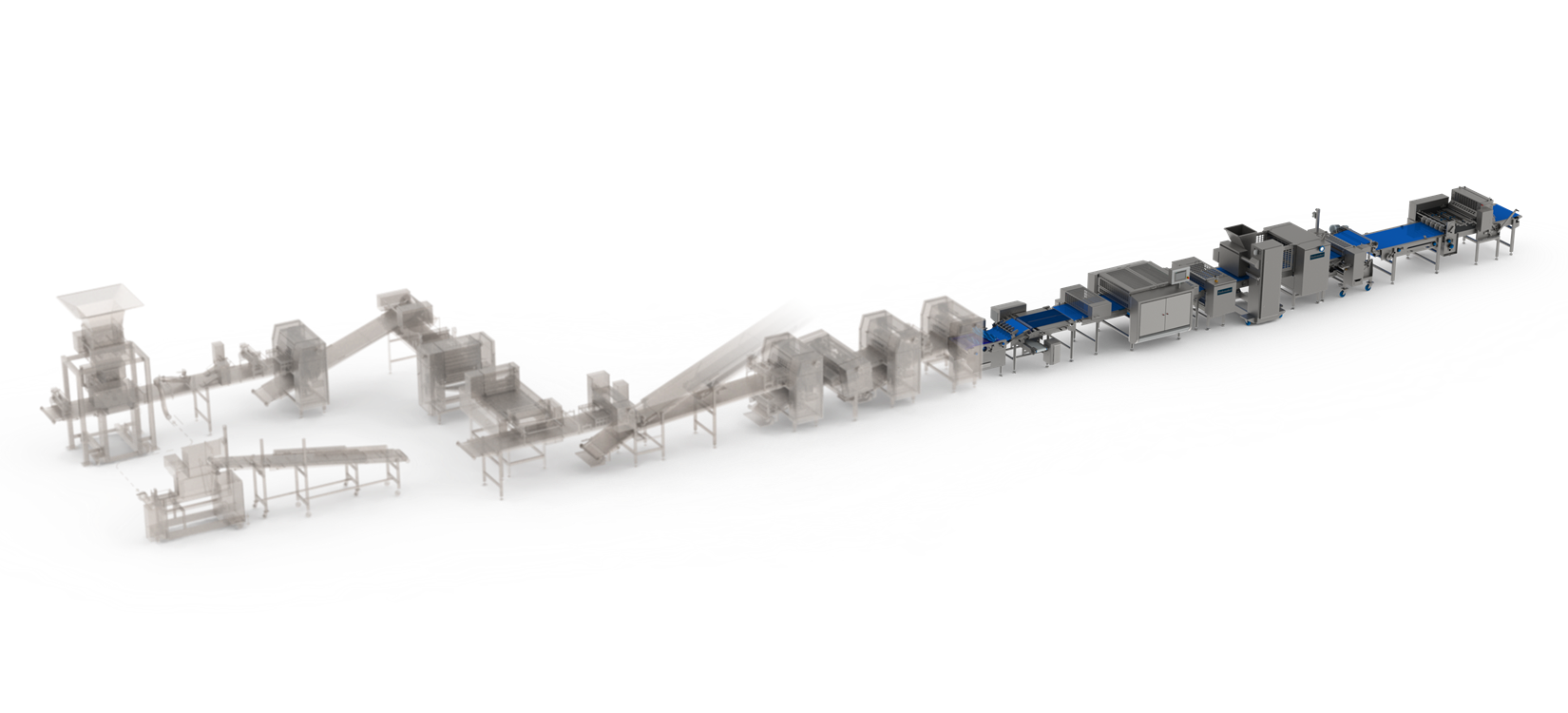 Rademaker Sigma Laminator
Width cutting
This section cuts the dough sheet into the required amount of dough layers.  
Cutting and Turning section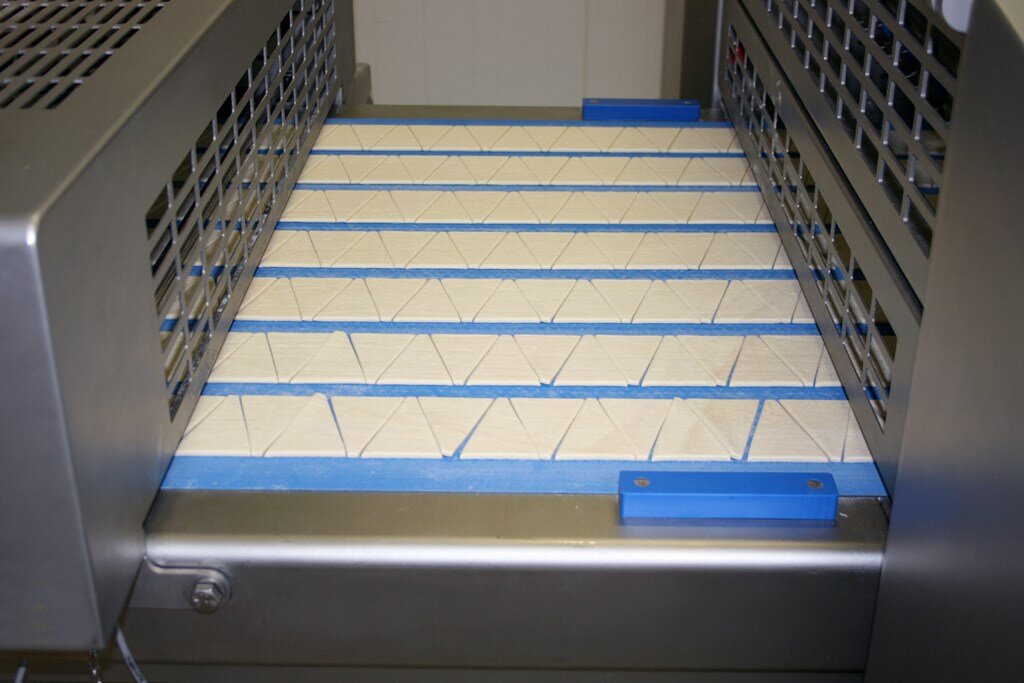 The heart of a Rademaker Croissant system is the cutting and turning unit, allowing us to produce capacities up to 150 rows per minute at consistencies and yields much higher than other machines available on the market.
Depositing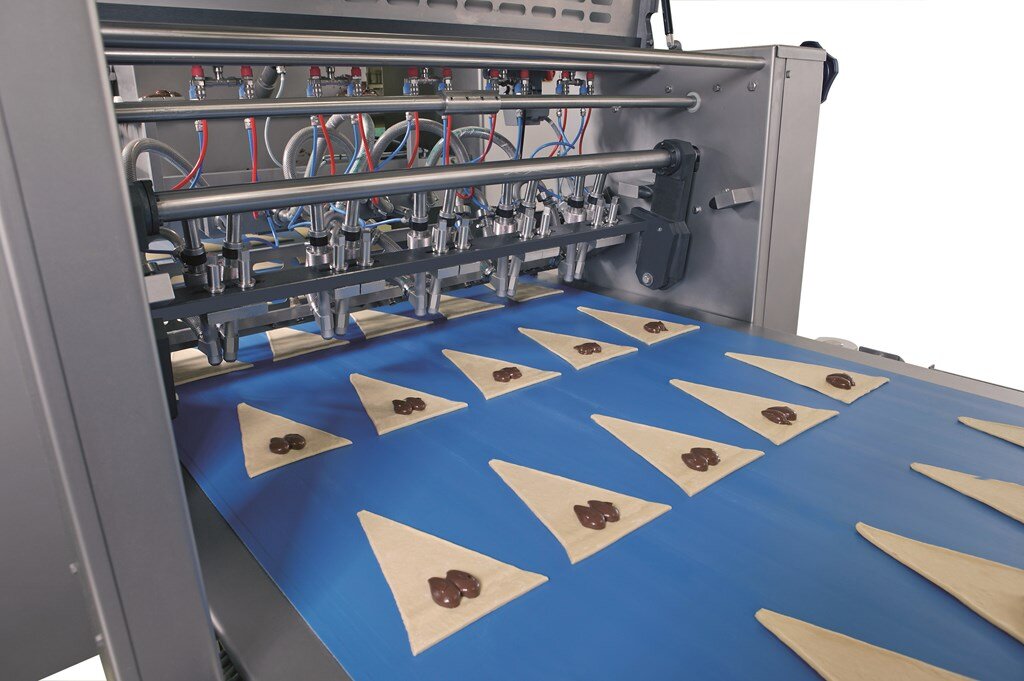 Rademaker depositor will fill your croissants with whatever filling material you want. All depositors are designed according to the high end Rademaker standards guaranteeing outstanding reliability, durability, hygiene, easy cleaning and maintenance are achieved. On top of all this, our depositors achieve best-in-class accuracy and excellent product weights resulting in a extremely cost efficient production.
Moulding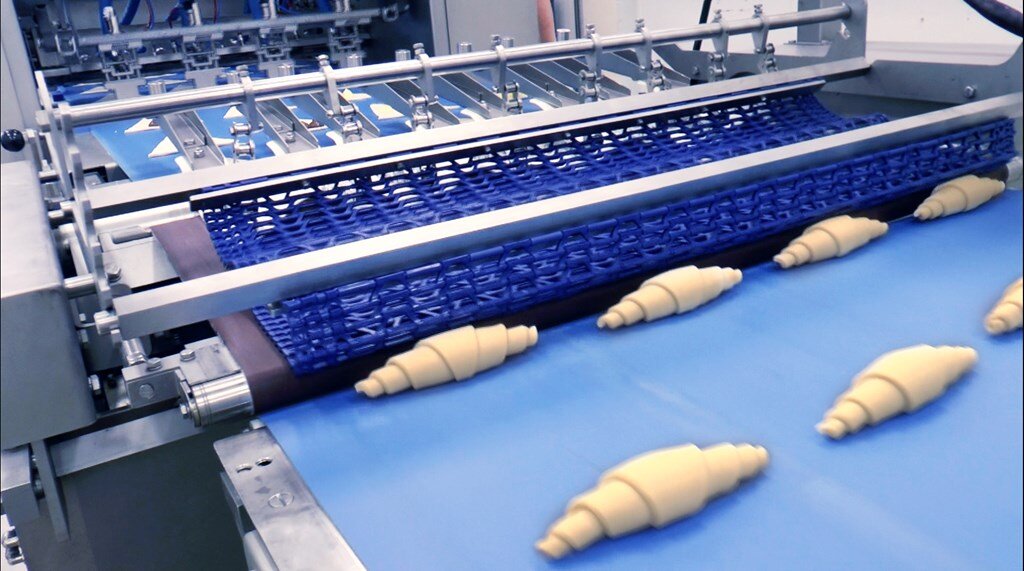 Moulding the dough triangles into perfectly and consistent croissants is essential in efficient production. Because there is a big diffence in rolling up filled and unfilled croissant products, we have designed 2 state-of-the-art croissant moulding systems: R-Moulder and V-Moulder.
高产品产能
基于 Unique Fit Tooling© 的轻松快速产品更换
高效的生产
人性化操作
最高的卫生标准
能力
我们的羊角面包生产线旨在为中等规模到工业化规模的烘焙公司生产一系列产品种类。达到高达 150 行/分钟的产能。在专门的羊角面包生产线中,不带馅儿的羊角面包最高可实现 165,000 份/小时的产品产能。带馅儿的羊角面包可达到 54,000 份/小时,带馅儿的 C 形羊角面包为 48,000 份/小时,而不带馅儿的话,产能可高达 72,000 份/小时。不带馅儿的压缩羊角面包可高达 50,400 份/小时,而带馅儿的话,我们可达到 42,000 份/小时的产能。询问专家.
工作宽度
›    800 mm
› 1,000 mm
› 1,200 mm
特别: 1,400 mm.
制品
笔直不带馅儿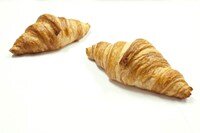 笔直带馅儿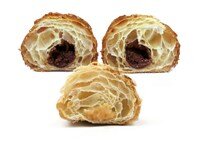 压缩型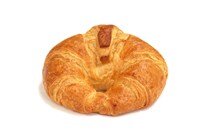 曲状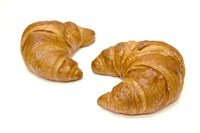 曲状带馅儿
压缩型带馅儿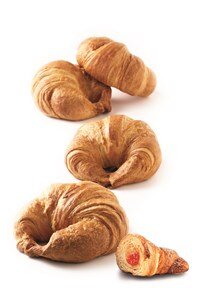 Q型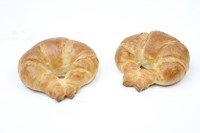 手工(不带馅儿和带馅)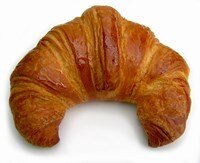 迷你羊角面包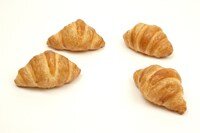 双色