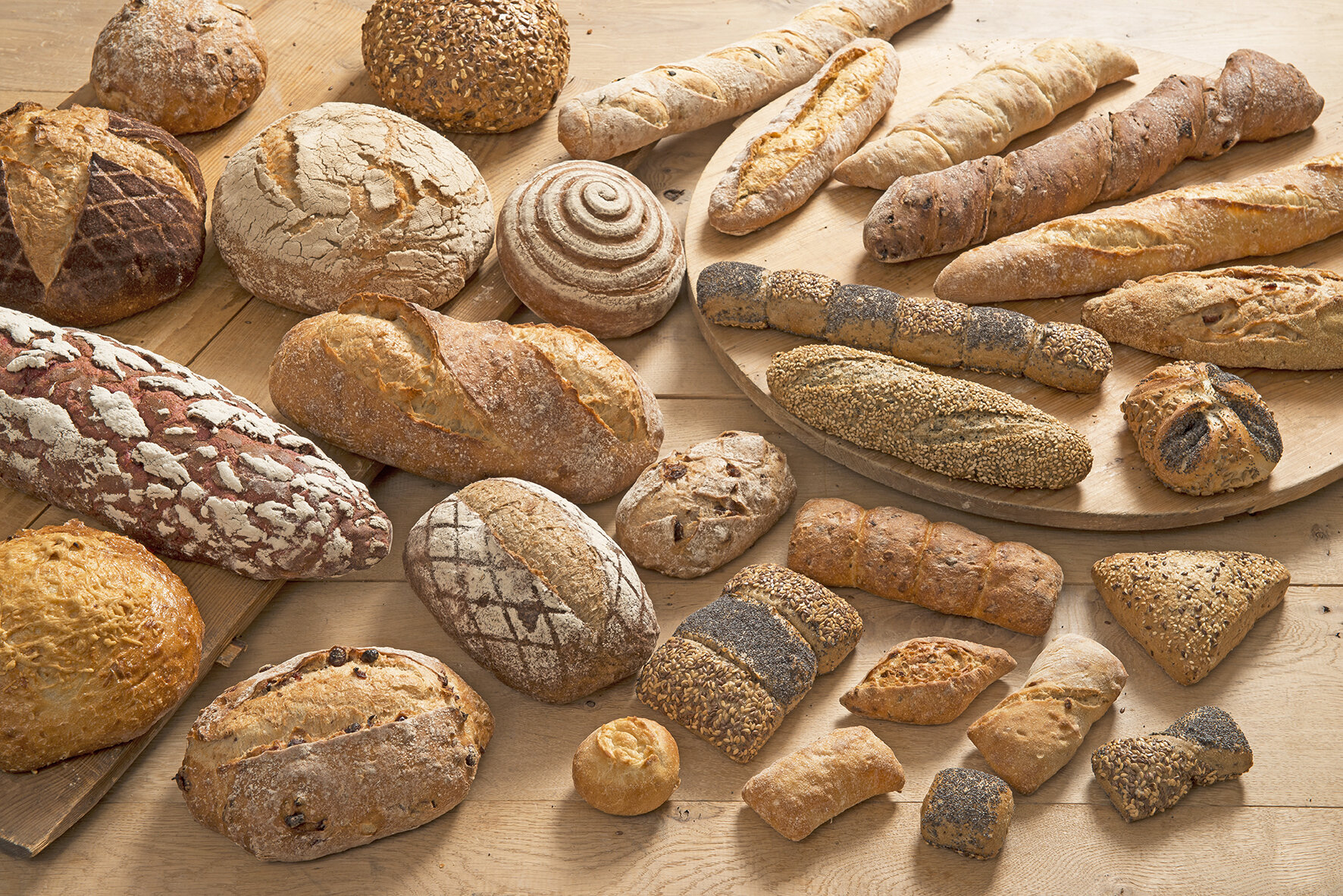 OUR DAILY BREAD

MANY SHAPES AND SIZES
Bread comes in many shapes and sizes. This staple food is on the daily menu of people in virtually all corners of the world. We have managed to transform the traditions of the past into robust, state-of-the-art industrial bakery production lines. Today, the ever changing need for new bread types reflects even faster changing consumer attitudes. Rademaker is familiar with types of bread from all over the world. We have incorporated all of this know-how into our flexible industrial Bread line that will allow you to anticipate the future requirements of your customers. It is designed to produce a wide range of doughs; soft dough, strongly hydrated dough, pre-fermented dough, bio dough and firm dough. 
MODULAR DESIGN
The unique modular design of the production line allows fast product changeovers and expansion with customized additions with which you can easily adapt your product range. Designed to meet the highest hygienic and safety standards, the Rademaker industrial Bread line will yield maximal results in terms of product quality and Return On Investment, with a focus on ingredient and waste reduction. Capacities range from 500 kg - 9,000 kg per hour, consistently produced hour by hour, day by day and year by year.
DISCOVER OUR INNOVATIVE SOLUTION FOR INDUSTRIAL BREAD PRODUCTION
UNLIMITED BREAD VARIETY AT THE HIGHEST QUALITY

A good recipe is the very basis of your bread quality. As it is our quest to produce a wide variety of high quality breads, the Rademaker industrial Bread line is capable of handling a large variety of recipes, including those for breads with a high water % (strongly hydrated) or low salt content, with bio ingredients, or gluten free, pre-fermented, Levain, mother dough, biga and sponge dough. All these recipes result in a very wide range of bread products. Whatever bread product you desire to produce, dough processing holds no secrets to us.
Thanks to the modular set-up, this flexible production line allows you to produce a wide range of breads by simply exchanging one or more modules. While our Bread line is developed to produce an extensive and international assortment of breads, we can take the extra step and apply one of the major strengths of Rademaker, namely developing customized modules tailored to your specific needs.