Vacancy Field Service Engineer Chicago area
JOB OPENING
We are looking for a service engineer with at least a two-year technical degree or equivalent with electrical, PLC control, and pneumatic knowledge.
What will you do? Perform a wide range of technical services on Rademaker food processing equipment at our customers' facilities. But also Install and commission new units and/or production lines at customer locations located in the US and Canada.
Description of Position:
Perform technical services on Rademaker food processing equipment at our customers' facilities. This position is based out of our Elk Grove Village, IL office reporting to the Director of Service for the North American market and will primarily be focused on Rademaker clients located in the Greater Chicago area with periodic travel to other clients throughout the U.S. and Canada.
Since this is a frontline customer position, candidates must be customer oriented and assist with building and maintaining customer relationships. It is key for the person in this position to maintain the excellent image that our customers have about our company.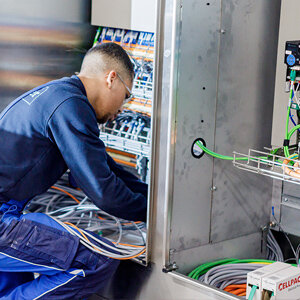 What We are Seeking in a Candidate:
This is a hands on position and the ideal candidate must have at least a two year engineering technology degree or equivalent, some industrial service and/or maintenance experience with mechanical aptitude and an understanding of electricity and PLC programming. Experience with Allen-Bradley/Rockwell is a must and experience with Siemens is a plus.
This position requires away from home travel to our corporate headquarters in the Netherlands and to customers within the US and Canada.
In order for candidates to be considered, it is also necessary to have the ability to write technical reports and communicate technical information effectively.
Position Responsibilities:
Existing Equipment: Perform technical after sales services at customer locations such as:
• Rademaker equipment operation and optimization.
• Inspections, troubleshooting and training.
• Recognize and recommend preventative and/or corrective maintenance.
• Installing upgrades and carrying out revisions.
• Maintain a small amount of inventory at our Elk Grove Village warehouse.
New Equipment: Install and commission new units and/or complex production lines at customer locations, which includes:
• Set up of the mechanical workings.
• Set up the controls (electrical, electronic, PLC, and pneumatic).
• Ensure customers' end product is produced as intended.
• Assist with customer Factory Acceptance Tests (FAT) conducted at Rademaker BV (Netherlands) in close communication with the responsible sales manager.
General:
• Follow procedures with a high level of quality and safety.
• Perform instrument loop checks.
• Work on process control components, including panelviews and minor PLC programming in the field.
• Maintain paperwork requirements such as service reports and timesheets.
• Manage expenses.
• Maintain customer relations, understand company service and equipment offerings, recognize customer needs and make recommendations to promote company revenue growth.
• Support and help to sell and maintain our proactive  Service Agreement model.
• Provide feedback to management for process improvements.
• Be a part of 24/7 on call technical support rotation.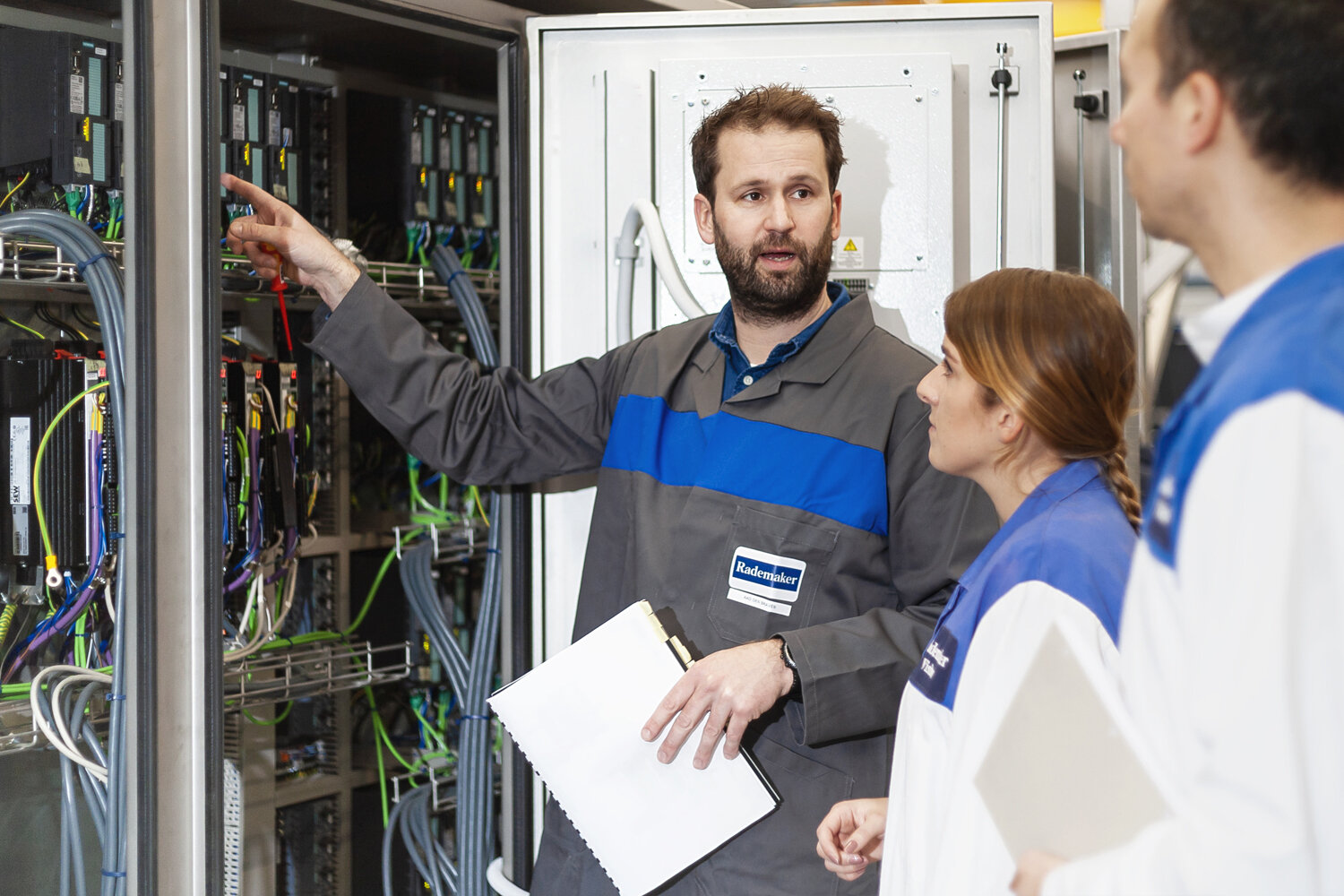 Position Requirements:
Willingness to travel!
Travel during the first year for training is about 70-80% primarily at our corporate headquarters in the Netherlands but may also include some customer visits with a senior dough technologist.
Normal travel after the first year is about 50-60%. Majority of normal travel will be domestic, but occasional international travel will be required. Typical assignment ranging from one day to three weeks – some longer during training period.
At least a two year technical degree or equivalent with some electrical and PLC controls. Ability to read and understand mechanical drawings, electrical schematics, and exposure to PLCs - Allen Bradley PLC knowledge a must, Siemens a plus.
Flexible with schedule and able to handle changes at a moment's notice. Work deviating hours as necessary. Strong organizational and self-managing skills.
• Customer directed and service friendly.
• Ability to learn all aspects of Rademaker food processing equipment.
• Must be able to work independently.
• Willingness to work in various conditions that may be hot, cold, noisy, dusty, etc…
• Ability to lift 50-75+ pounds.
• Able to climb stairs and ladders.
Are you interested? We are waiting for you!
Send you application to Reese Lewis of Rademaker USA: email rlewis@rademakerusa.com.
For more information you can send an email or contact him on T: +1 (330) 650-2345.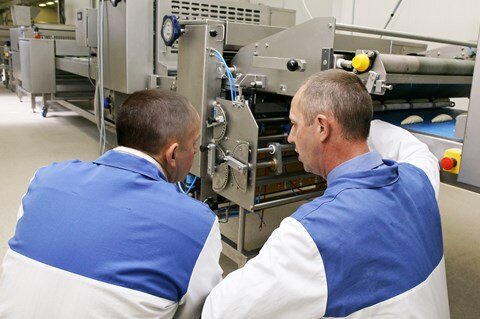 Who are we?
Rademaker USA, LLC is the North American sales and service subsidiary of Rademaker BV. Our facilities in Hudson Ohio and Elk Grove Village Illinois house our sales, accounting, project management, and technical support for the U.S. and Canadian markets. Our equipment solutions can be found in every sector of the baking industry.
Founded in the Netherlands in 1977, Rademaker was one of the first companies to specialize in the development and supply of innovative solutions for the bakery industry. Our expertise manifests itself in high-quality automation, engineering, hygiene, and performance of its delivered machinery. Today, we are one of the front runners in our field, with a global presence and a round-the-clock service that goes well beyond the delivery and installation of bakery production lines alone.