SPECIALISTS IN FOOD PROCESSING EQUIPMENT
Rademaker is able to deliver different types of bakery equipment and production solutions for your specific needs.
Rademaker, since 1977 specialists in food processing equipment.
Founded in 1977, Rademaker was one of the first companies to specialize in the development and supply of innovative solutions for the bakery industry. Our expertise manifests itself in high quality automation, engineering, hygiene and performance of its delivered machinery. Today, we are one of the front runners in our field, with a global presence and a round the clock service that goes well beyond the delivery and installation of bakery production lines alone.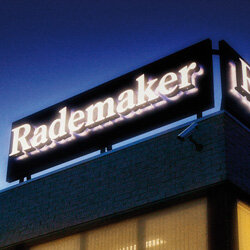 BAKERY SYSTEMS
Rademaker develops and provides industrial bakery equipment, systems and solutions for the food processing industry. We have been in the bakery industry for over 40 years and therefore created a wide knowledge about food products and their production technology.
INDUSTRIAL BAKERY EQUIPMENT AND SYSTEMS
We are a world wide supplier of food processing equipment and (customized) industrial bakery systems. Our production lines and turn-key solutions guarantee an efficient machine performance. Combined with easy change-overs and maintenance it results in the lowest possible cost-of-ownership. We are driven by worldwide market forces and therefore evolved into a company with an international outlook. Production lines, bakery systems and turn-key solutions for all continents represent a great part of the our business today. The Rademaker headquarter is located in Culemborg, the Netherlands.
WE ARE ABLE TO GUIDE YOU WITH MEANINGFUL ADVICE
We supply you with top-quality industrial bakery equipment and systems, manufactured according to your desires and requirements. Find out how we can set our experience and passion to work for you. Our solutions will allow you to face the future with confidence. Welcome to Rademaker!