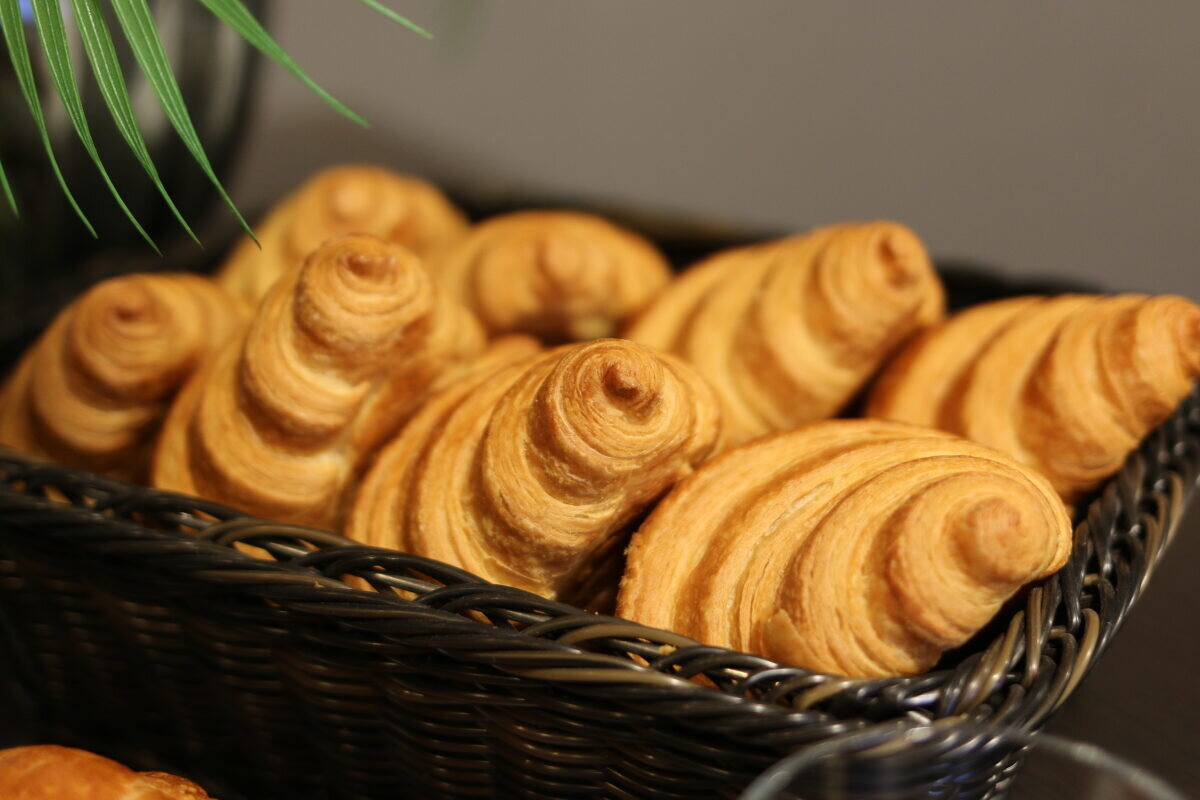 FRENCH ICON: THE CROISSANT
The smell of delightful croissants, who can resist it? A butter croissant with a crispy, flaky crust and open texture. Or a soft croissant with a regular dense and light structure from brioche dough with a sweet marmalade filling. Croissants exactly as you imagine.
Croissants made from local ingredients and a balanced recipe, produced using your bakery's specific processes. We understand that those aspects are important to you because they have a major influence on the quality the smell, taste, and texture of your baked croissants.
Countless options, your creativity is the limitation. Radini enables you to produce croissants with all kinds of dough, such as:
Yeast-leavened croissant dough
Sourdough based laminated croissant dough
Brioche dough
Bread dough
With or without the addition of butter, margarine, shortening or another type of fat.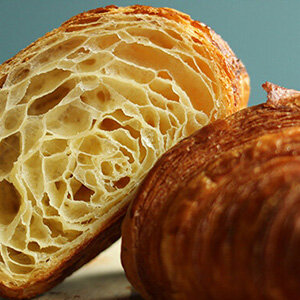 CROISSANT SHAPES
Different countries, different requirements. Each region has its unique characteristics when it comes to bakery products, this certainly applies to croissants. Aspects such as shape and size differ from large to small, long to short, and fat or slim
Straight croissants
Manually shaped into a crescent shape croissant
Brioche dough
Manually shaped into a pinched croissant
With or without the addition of butter, margarine, shortening or another type of fat.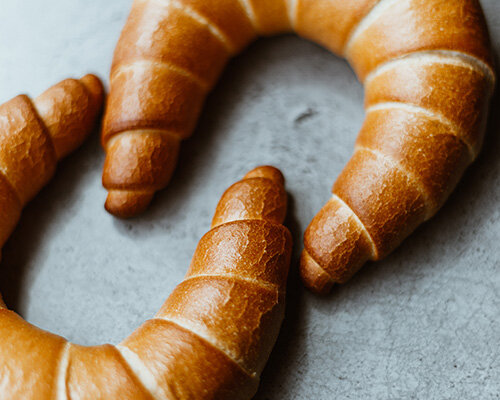 FILLED CROISSANTS
Fill and decorate the croissants with the filling/topping of your choice. Almond paste, marmalade, custard cream, ham, or cheese for fillings. Or toppings like almond slices, chocolate drops, or pistachio nuts.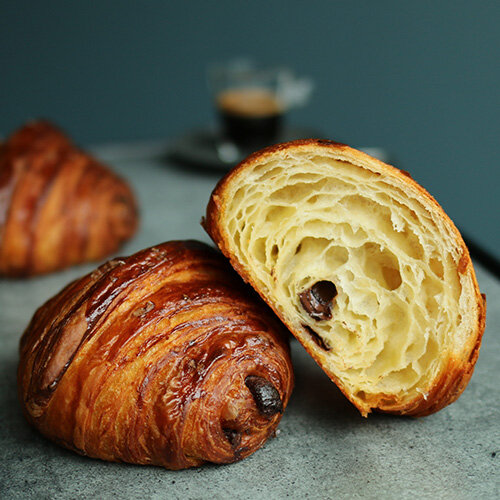 We are happy to provide answers and support you with the transition to a (partly) automated croissant production. Increase your capacity while maintaining the processes and product properties that are important to your bakery. Our Radini line will process a dough into perfect (layered) croissants of a consistent quality. To produce croissants, you simply add the Radini croissant module to your Universal Pastry make up line. Would you like to process or produce:
One or multiple types of croissant dough
One or multiple types of croissant shapes
Filled or unfilled croissants
Specialties like vegan or gluten free croissants
Fully automated or semi-automated in combination with manual processes.
Are you considering automated croissant production? Read more on our Radini croissant module page. Or contact us, call +31 (0)345 543 543, send an e-mail office@rademaker.nl or reach out to your regional sales office