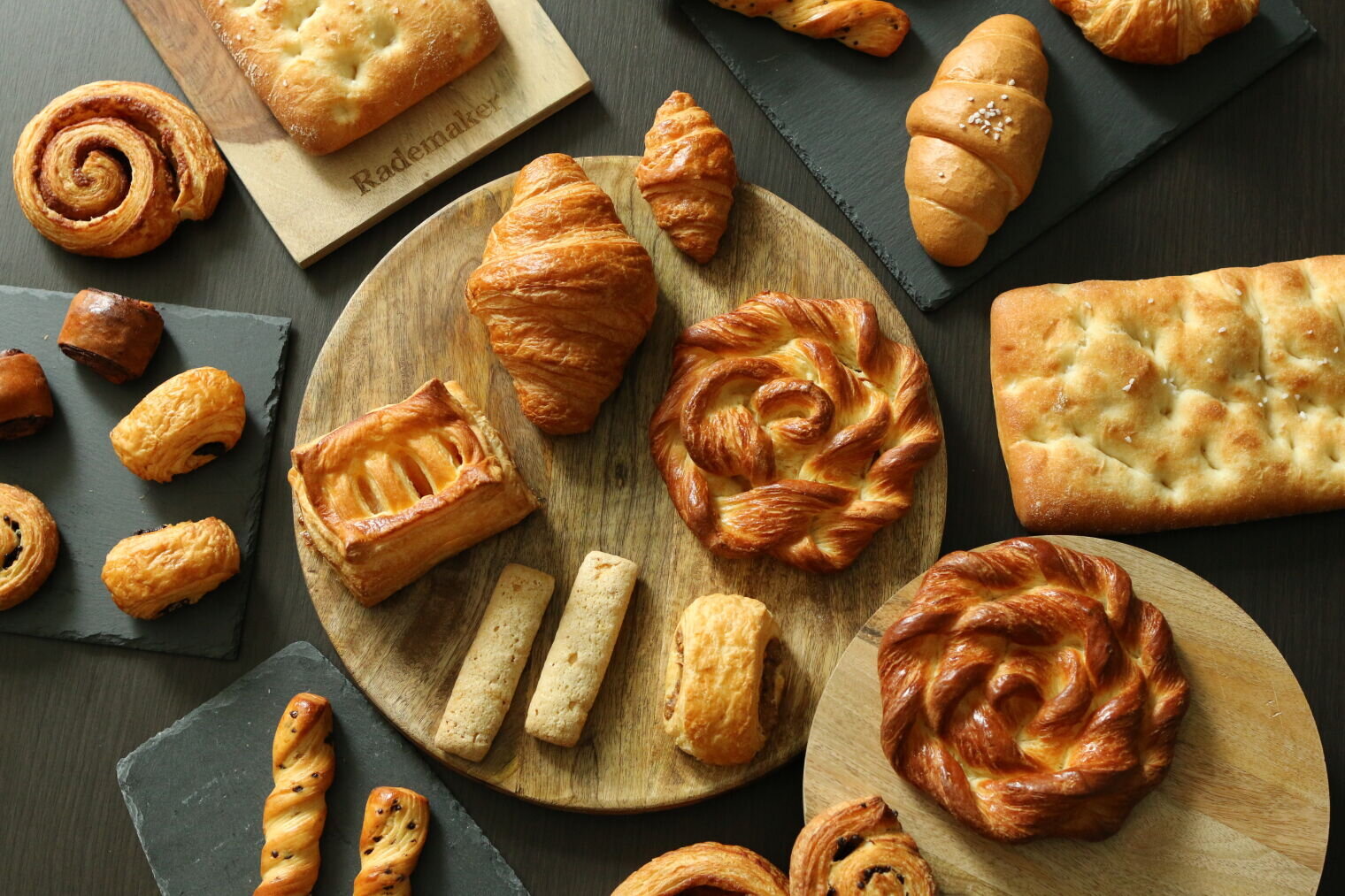 EYE-CATCHING AND DELICIOUS PASTRIES
Eye-catching and delicious pastries with a multitude of choices in size, shape, and taste, mini or maxi, folded or braided, sweet or savoury. Something for everyone, with a quality that guarantees a moment to enjoy.
Pastries made from carefully selected raw materials and balanced recipes, combined with well-thought-through processes like resting times are important in achieving the quality products your bakery stands for.
Process yeast- or puff pastry dough. With the addition of animal fat like butter, or a plantbased fat such as for example margarine with the Scottish method. Or laminate the fat sheet into the dough according to the France method.
A VARIETY OF REQUIREMENTS
To create a wide range of eye-catching bakery products, we have developed various tools enabling endless possibilities to shape pastries and croissants. Depending on the shape of the product the correct tooling will be chosen. Tools can be used in various combinations and set-ups.
There are multiple methods to shape a product. To help you navigate easily, Radini works with the following product groups:
Rolled and coiled pastries
Examples of a rolled product are a sausage roll or a product with multiple rotations like a swirl or cinnamon roll. A double roll can be created as well, for a butterfly-shaped pastry.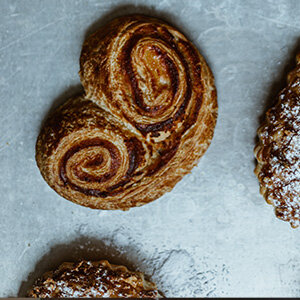 Croissants
Croissants made from various dough types, and in diverse shapes and sizes, filled or unfilled and if desired decorated. Find out more here.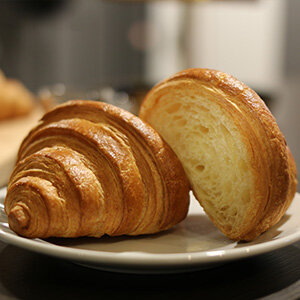 Folded pastries
When you want to create rectangular pockets with one-fold, to produce for example almond pockets. Or a double fold, with a centre seam. A well-known product that is made by means of two or multiple folds is the pain au chocolate.
Triangle or D-shaped products are included in this category as well. Required is a dedicated cutter (stamping tool).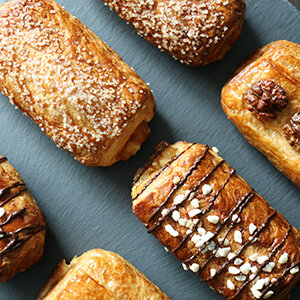 Braided pastries

A very popular Danish product is the maple pecan, a braided product filled with pecan paste, topped with pecan nuts and sweet maple syrup.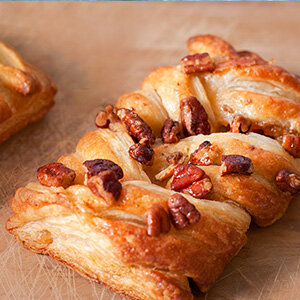 Cut pastries
Single- or double layered pastries, filled or unfilled. For double-layered products it is possible to decorate the top layer of dough with incisions or a lattice.
Various shapes: Produce round, triangle, hexagon or even your own specific shape, we will design the cutter especially for you!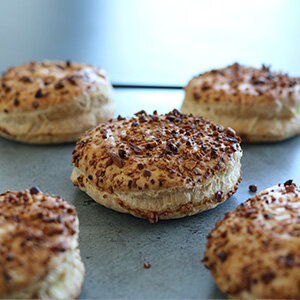 Designer products

Produce products through a combination of automated and manual processes. Variate with filling, shape, and decoration; the possibilities are endless! Working with Radini gives you the opportunity to be flexible and creative with an increased production capacity and consistent product quality. We support you to widen your assortment:
Produce regional products, for example the 'Cornish pastry, New York Roll, Franzbrötchen, Chelsea bun or Esaïmada'.
Produce your companies' specialties like the 'Nutplu'.
Respond to changing demands with product innovation.
Or perhaps you want to temporarily add a product to your range during the holiday season.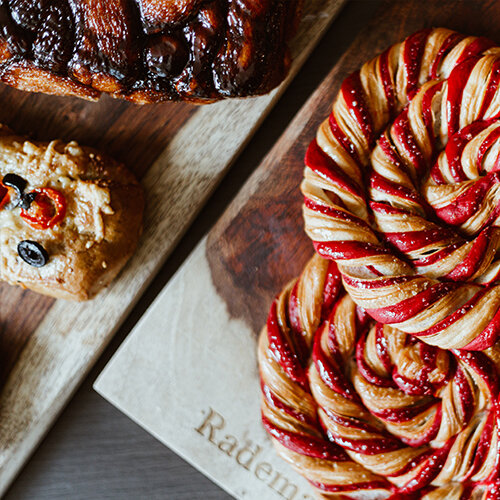 Filled and decorated pastries
Apply the tastiest fillings to your pastries and provide them with toppings such as sugar, seeds, raisins, chocolate drops and many more!
Fillings can vary from sweet to savory with different consistencies ranging from semi-liquid to firm pastes. Possible dosing patterns: dots/spots, dis-continuous stripes, continuous strips and evenly spread.
You want satisfied customers who keep coming back. We are motivated to help you with the automation of your dough processing. While maintaining the processes and product characteristics that are important to your bakery. What we can do for you:
Produce a wide range of products.
Produce regional- and seasonal products.
Create your company's specialties and support your creativity.
Produce fully automated or semi-automated in combination with manual processes.
Would you like to read more? Read more about how to produce sweet and savoury pastry products on the Radini Universal make up line equipment page.
Would you like to talk about your pastry production and see how we can help you achieve your ideal bakery situation? Call +31 (0)345 543 543, send an e-mail office@rademaker.nl or reach out to your regional sales office.