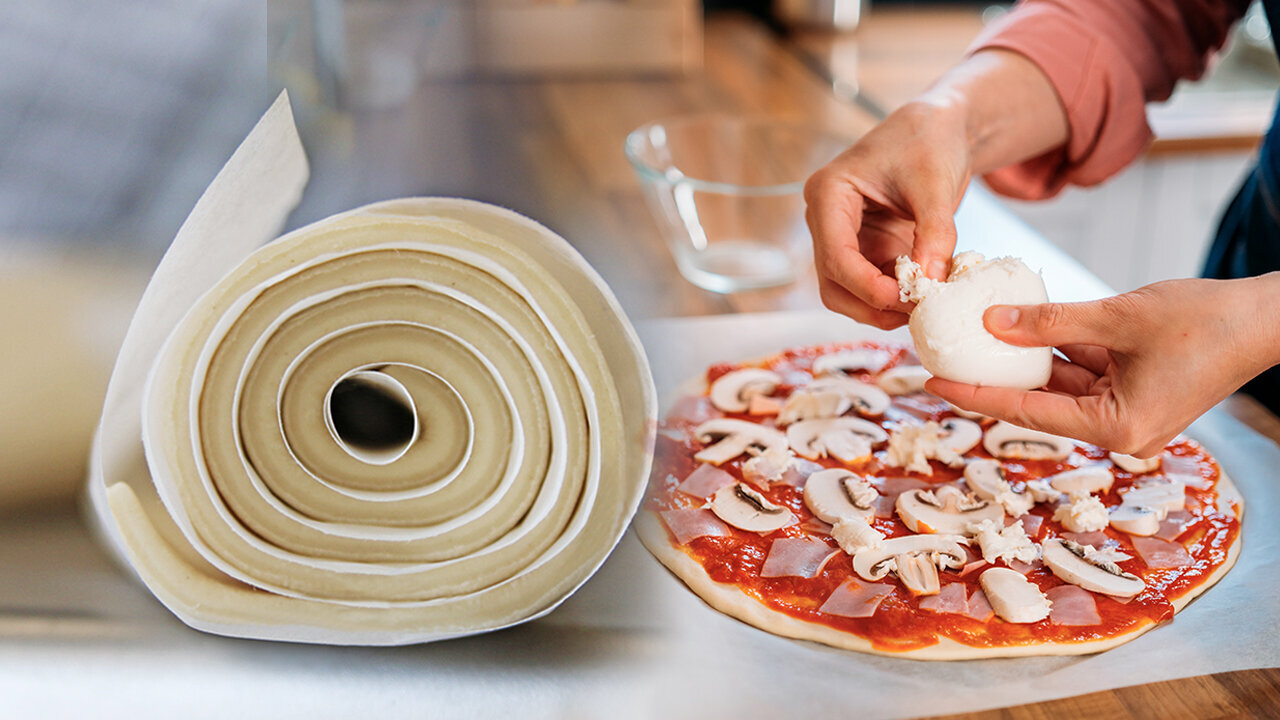 ADDED VALUE
Increase your capacacity and efficiency with our dough paper wrapper machine.
Consistent quality
Wide product variety
Quick and easy changing and cleaning
Hygienic design
Excellent return on investment
PROCCESS
Either for unlaminated or laminated dough we always produce a continuous dough sheet. After reaching the required dough thickness the dough sheet is cut in the desired product shape; round, square or rectangular. The rework dough in between the dough pieces is separated from the product flow. A continuous interleave sheet is processed on a conveyor belt, after which the dough pieces are processed on the interleave sheet. After cutting the interleave sheet to the required length, it's rolled up with the dough pieces.
Another key process element for efficient processing is supplying and changing the interleave sheet rolls. Based on customer requirements we have developed several solutions to change these rolls.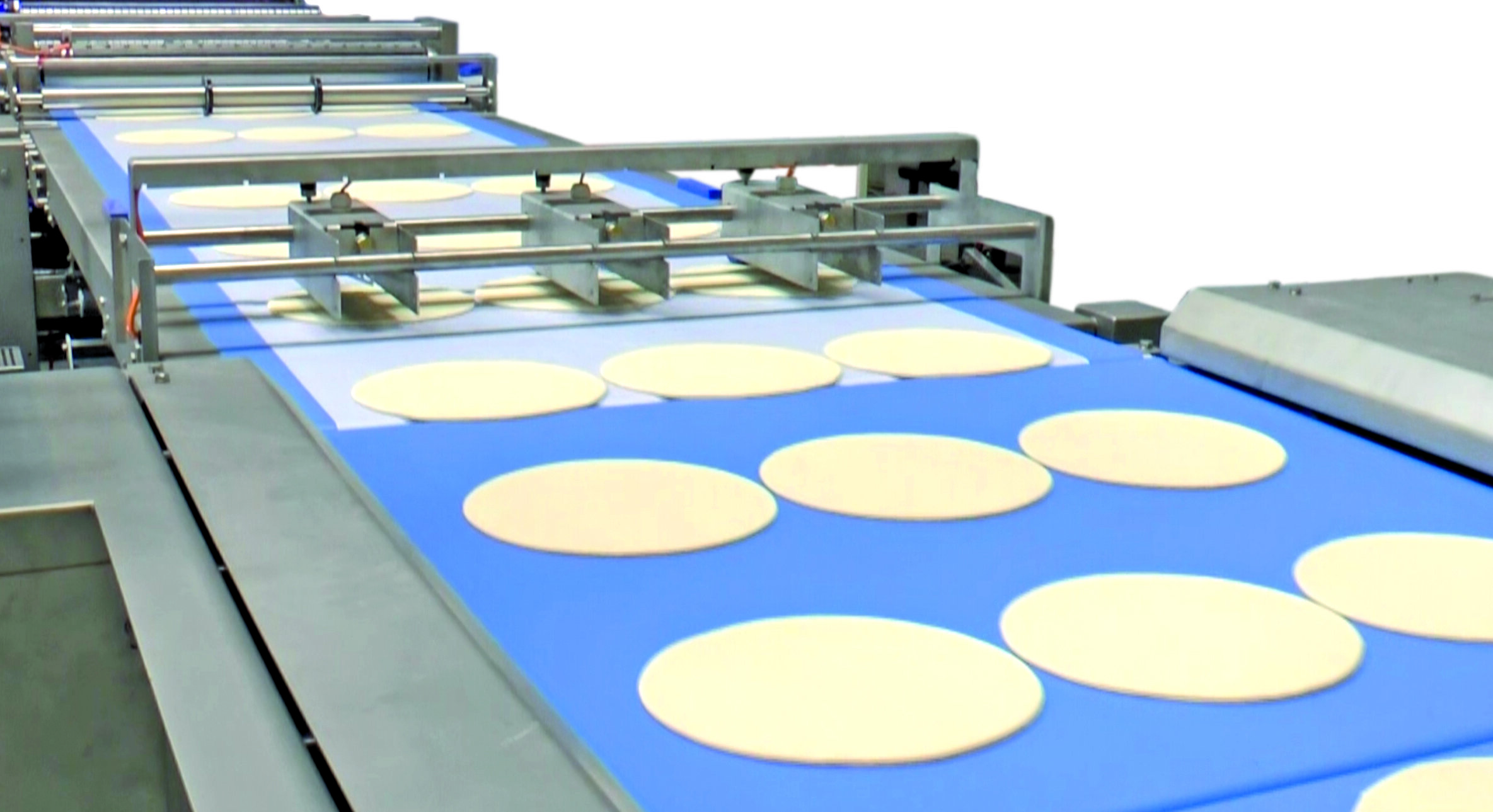 PATENTED ROLLING SYSTEM
For the rolling process of the dough-interleave sheet Rademaker has developed a patented wrapping system. This unit transfers the dough-interleave package into a rolled package. The packages are rolled individually but, depending on the product size, multiple product lanes across can be rolled up at once.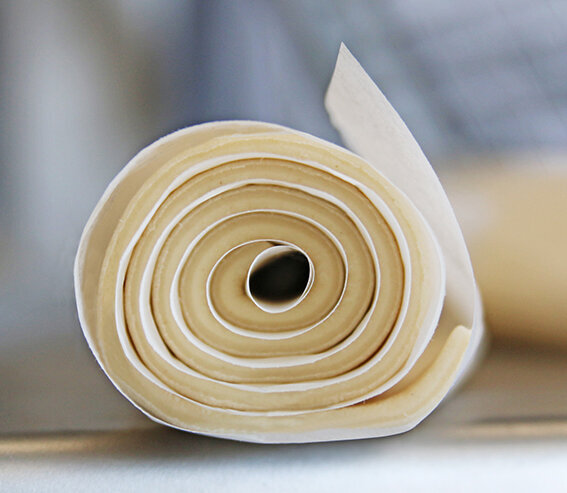 Overall system specifications
Minimal working width: 600 mm.

Typical working width: 800 - 1000 mm.

Speeds up to 40 strokes per minute

Dough shapes: round, square, rectangle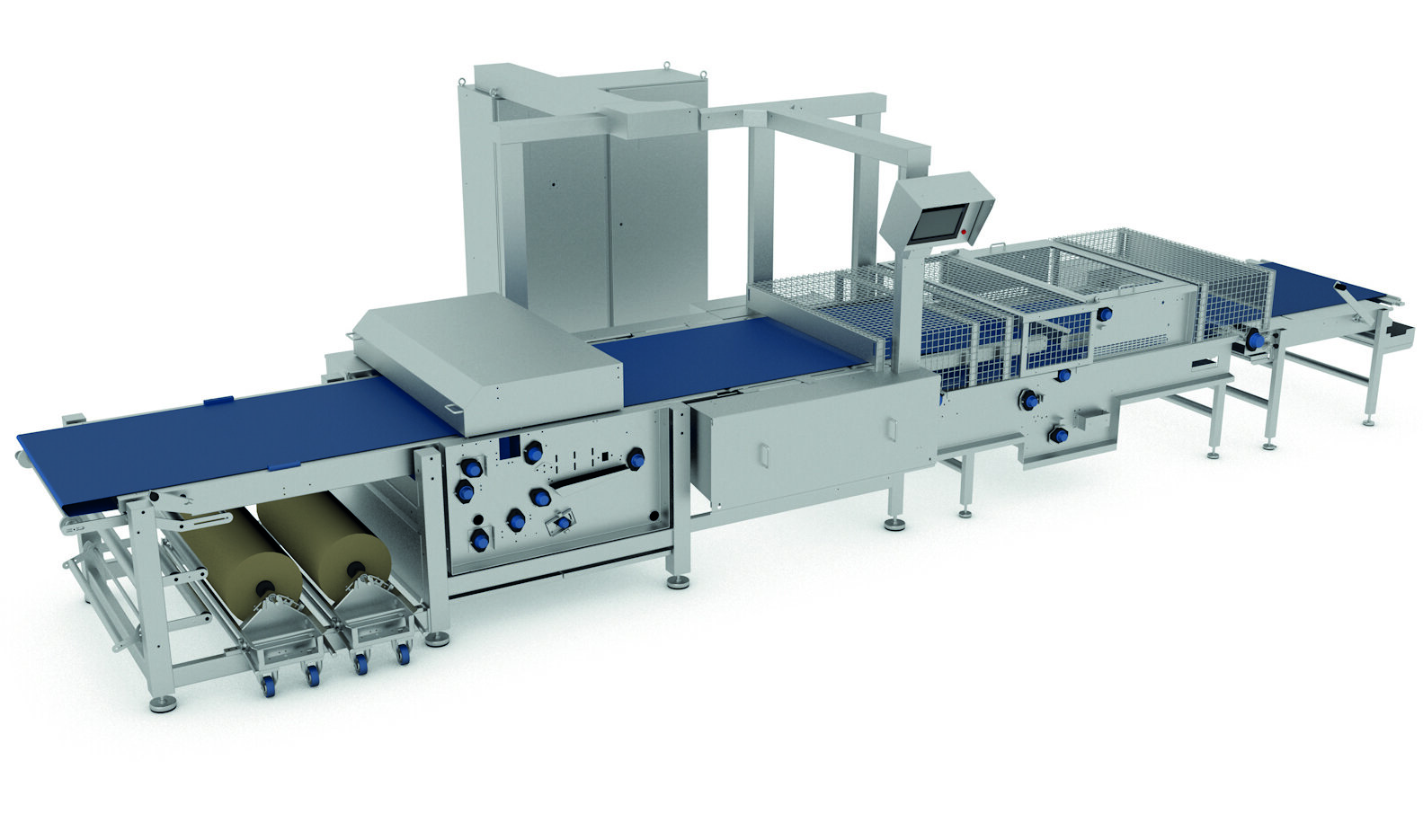 CONTACT US
At Rademaker, we can provide different types of bakery production solutions for your specific needs. We are happy to do something for you!
Are you interested in our Pizza production line? Feel free to contact our sales team at +31 (0)345 543 543, send an email to sales@rademaker.nl or fill in our contact form.
We welcome you in a partnership to find the best solution for your bakery!