LINEA CROISSANT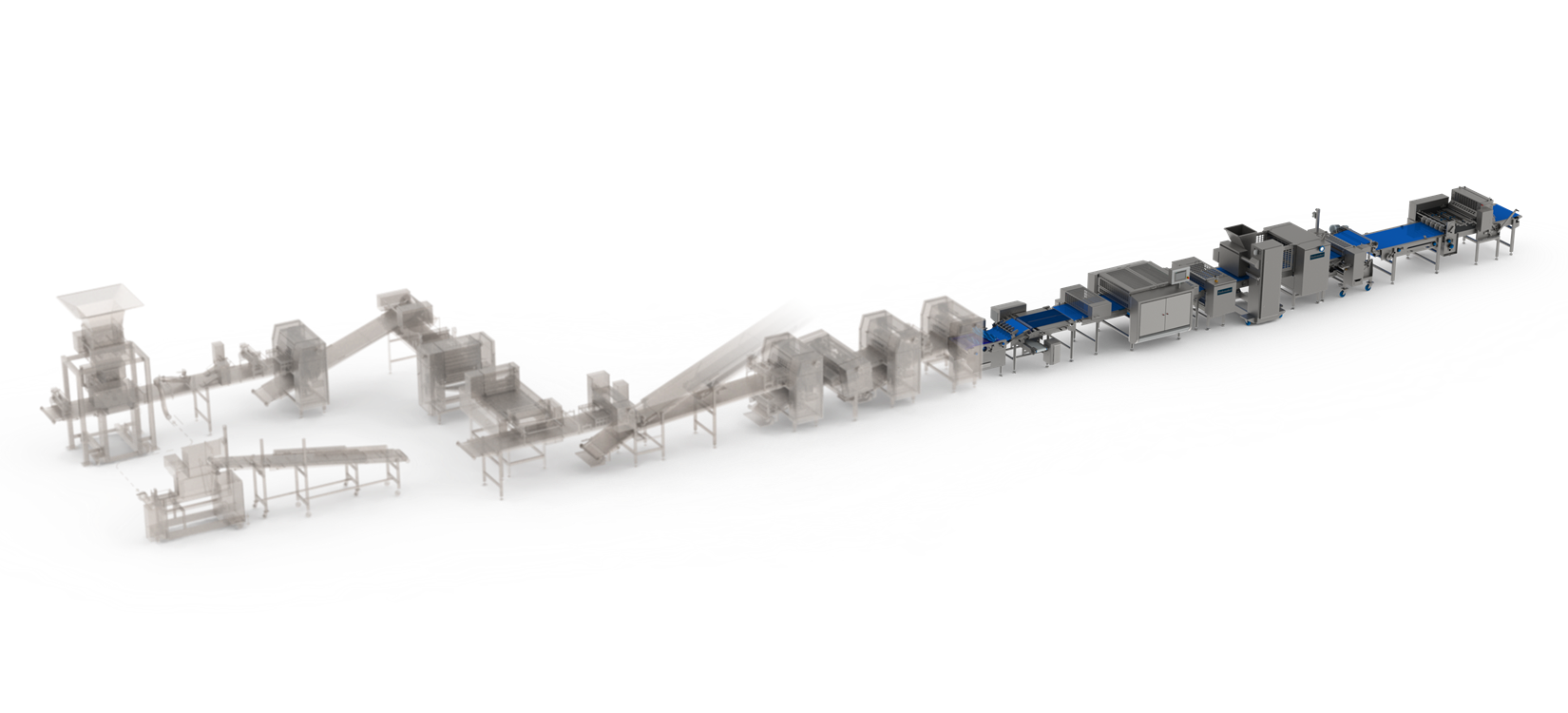 Rademaker Sigma Laminator
Width cutting
This section cuts the dough sheet into the required amount of dough layers.  
Cutting and Turning section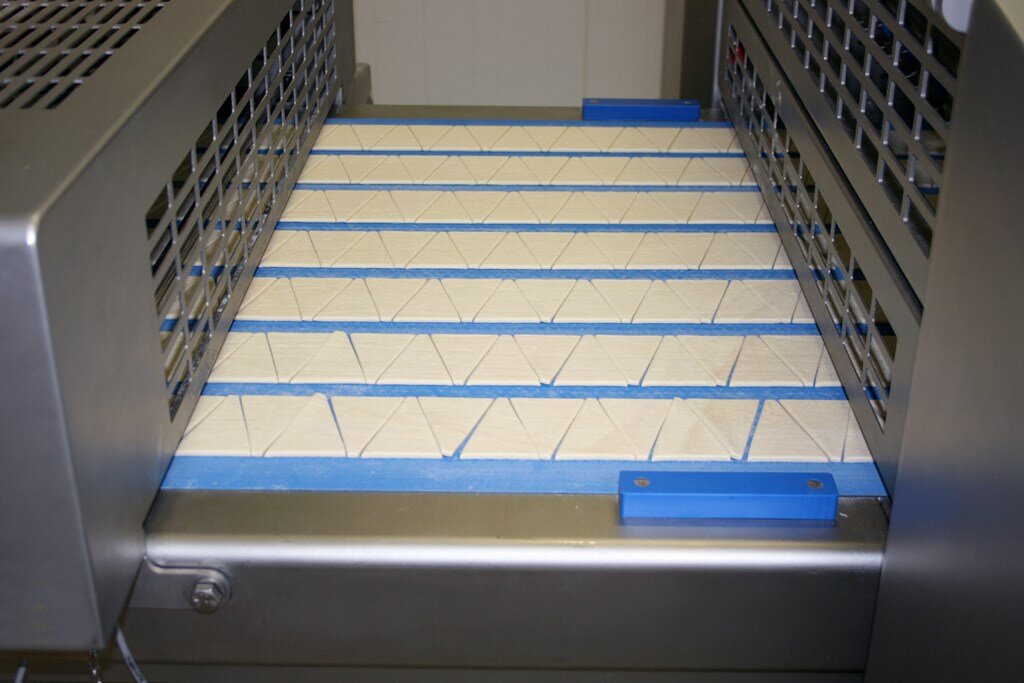 The heart of a Rademaker Croissant system is the cutting and turning unit, allowing us to produce capacities up to 150 rows per minute at consistencies and yields much higher than other machines available on the market.
Depositing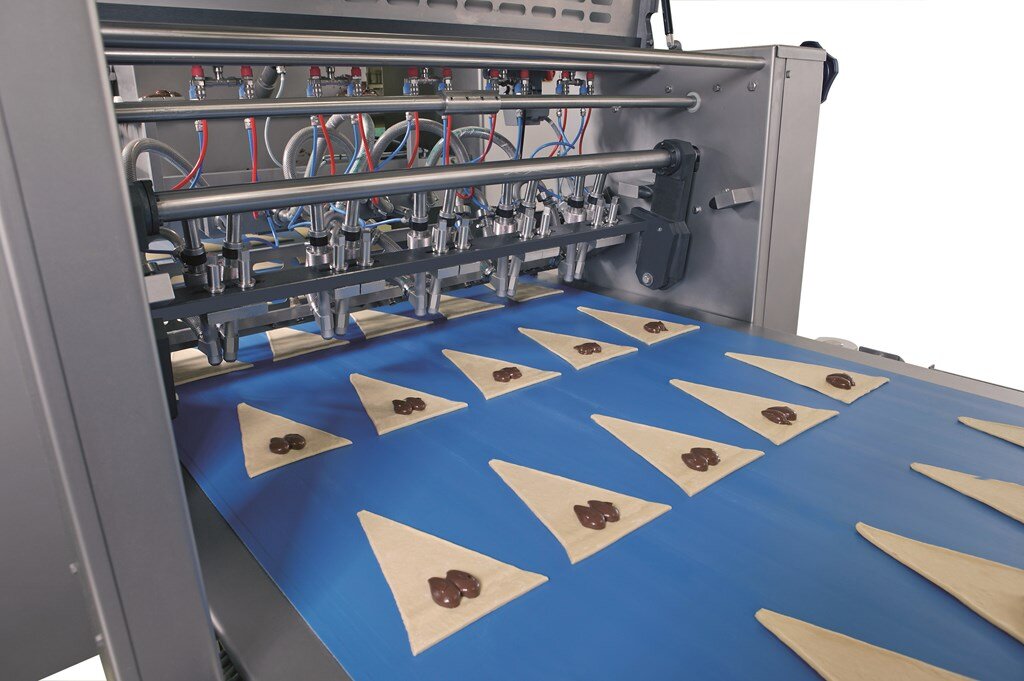 Rademaker depositor will fill your croissants with whatever filling material you want. All depositors are designed according to the high end Rademaker standards guaranteeing outstanding reliability, durability, hygiene, easy cleaning and maintenance are achieved. On top of all this, our depositors achieve best-in-class accuracy and excellent product weights resulting in a extremely cost efficient production.
Moulding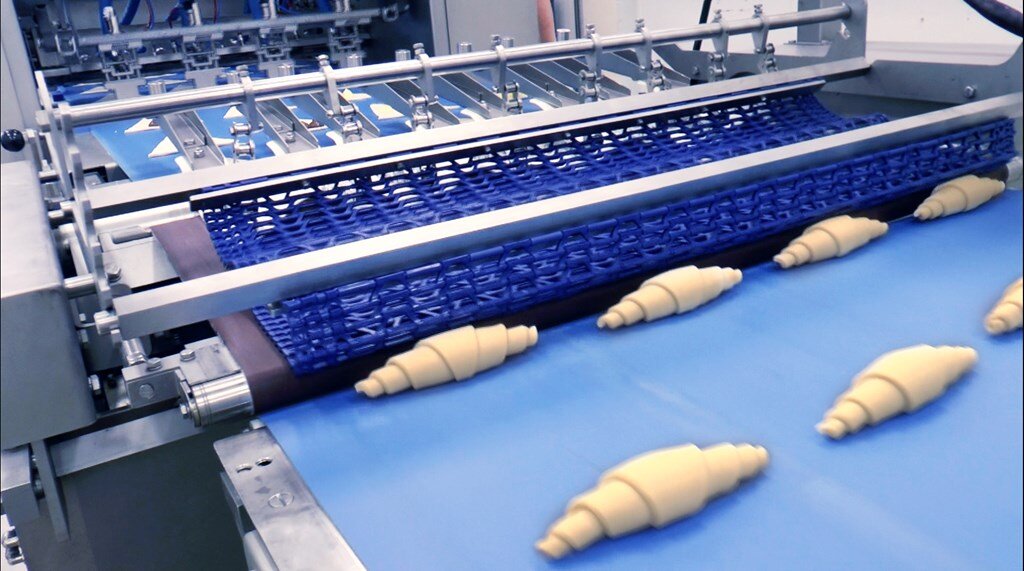 Moulding the dough triangles into perfectly and consistent croissants is essential in efficient production. Because there is a big diffence in rolling up filled and unfilled croissant products, we have designed 2 state-of-the-art croissant moulding systems: R-Moulder and V-Moulder.
Elevata capacità di produzione
Facile sostituzione del prodotto
Produzione altamente efficace
Funzionamento e operazioni intuitivi
Massimi standard di igiene
Capacità
La nostra linea per croissant è stata sviluppata per produrre un'ampia gamma di varietà di prodotti per le panetterie di media dimensione, fino a quelle industriali. Si possono raggiungere capacità fino a 150 file per minuto. Sono possibili capacità fino a 165.000 pezzi per ora per i croissant vuoti sulle linee speciali, dedicate per croissant. Le capacità di croissant ripieni possono arrivare fino a 54.000 pezzi/ora, di croissant curvi ripieni fino a  48.000 pezzi/ora, mentre per quelli vuoti fino a 72.000 pezzi/ora. I croissant punzonati vuoti possono esser prodotti in 50.400 pezzi/ora e quelli ripieni possono raggiungere capacità di 42.000 pezzi/ora.
Maggiori informazioni sulla linea Croissant? Clicca qui.
Larghezze di lavoro
›    800 mm
› 1,000 mm
› 1,200 mm
In casi particolari possiamo produrre a 1,400 mm.
Prodotti
Croissant diritti vuoti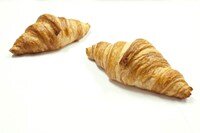 Diritti ripieni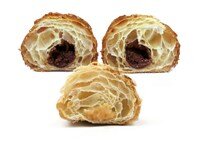 Punzonati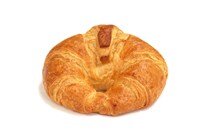 Curvi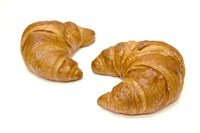 Curvi ripieni
Punzonati ripieni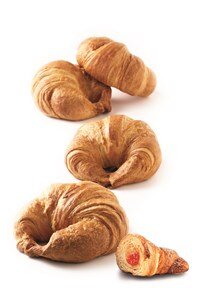 A forma di Q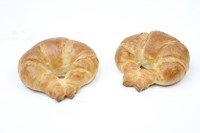 Artigianali (vuoti e ripieni)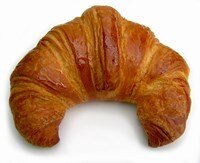 Mini croissant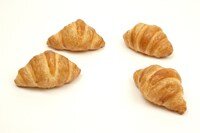 A due colori