MECHANICAL ADJUSTMENT PROCEDURE
Added value
This online maintenance training provides you with theoretical knowledge needed to maintain the Rademaker production line.
Reduce downtime.
Highly efficient production
Optimise production line efficiency.
Expert trainers
Efficient cleaning and maintenance
KEY ITEMS
DESIGNED FOR
Maintenance staff, maintenance managers. Maximum of 6 students per trainer.
CONTENT
This maintenance training focuses on mechanical adjustment procedures and the impact these adjustments have on poen. This training answers the following questions:
Why is the cascade system so important and what does it do? How do the DDIC and loop control work and how do I calibrate them? What mechanical adjustments can I make and how do they affect the dough on the line?
TRAINERS
The trainer giving the training is always an experienced Rademaker Academy Trainer.
LANGUAGES
The training can be given in Dutch, English or German. A translator is required for other languages.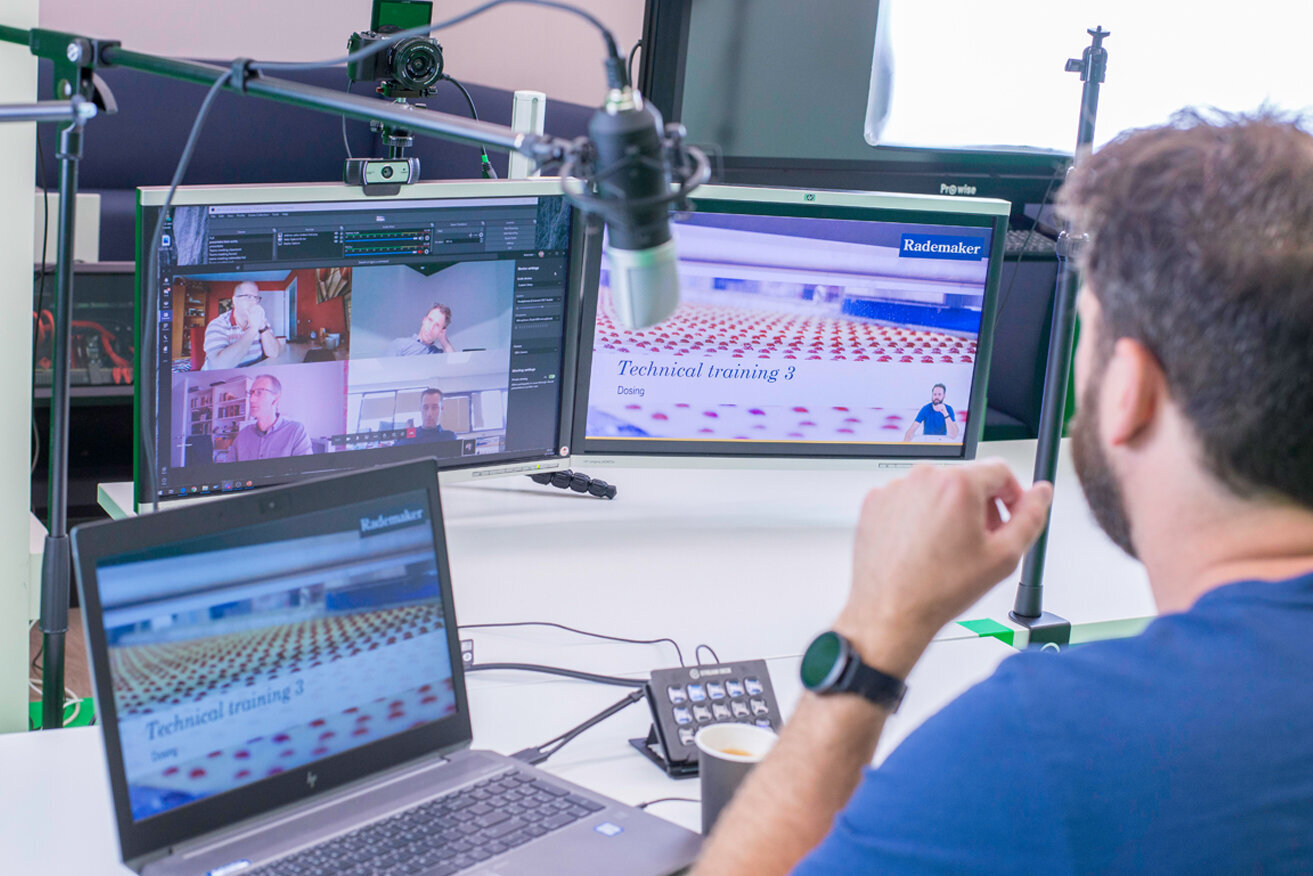 WHY RADEMAKER ACADEMY
Bakery technology and technical know-how are the key components needed when a production line is installed and the production process is started. Problems arise when detailed know-how about production line operation, maintenance and dough handling is lacking. This can lead to problems that affect overall production costs and product quality.
A general trend in the market is that the traditional bakery industry is increasingly shifting towards advanced sheet technology. This obviously makes it necessary for all stakeholders to be more knowledgeable about this advanced way of dough processing. For this reason, we started the Rademaker Academy:
"To preserve and share bakery knowledge through education and training and enable our customers to maximise the profitability of their Rademaker production line."