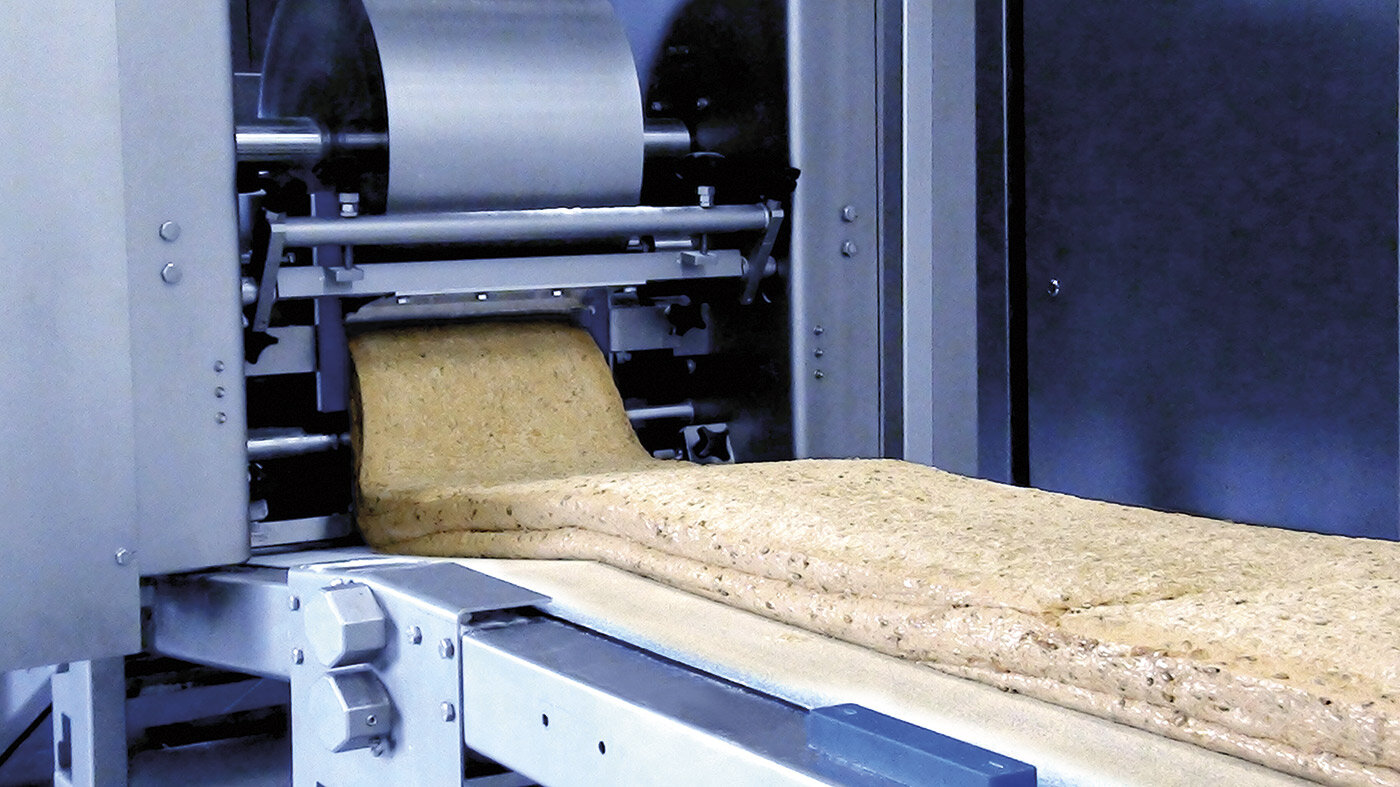 Home | Equipment | Dough sheeting equipment
✓ Reduce downtime   ✓ Optimize line efficiency   ✓ Efficient cleaning and maintenance
Dough sheeting equipment is the first part of the process of forming dough products. Dough sheeting equipment turns a batch of dough into a long dough sheet at the desired width and thickness. Rademaker is able to deliver different types of bakery equipment and production solutions for your specific needs.
DOUGH SHEETING WITH HIGH-QUALITY BAKERY EQUIPMENT
Our bakery equipment is based on dough sheeting. First a continuous dough sheet is created, then the final product will be shaped. This is done by different shaping methods like cutting, molding/rolling, folding and bending. Do you want to fill your products with different kinds of fillings? Our depositors make it possible. And of course you can finish and decorate your products with all kind of toppings using our stewers.
Curious about what we can do for you?
Interested in our bakery equipment?
Rademaker bakery equipment for dough sheeting exists out of high-quality stainless steel and food-graded materials. Our production machines are assembled by experienced and skilled craftsman at our factories in Culemborg and Slovakia. Want to know more about our bakery sheeting equipment? Give us a call via +31 (0)345 543 543 or send an email to sales@rademaker.nl. You can also fill out our contact form and we will get back to you!