Hygienic Design
Food safety has always been paramount, never more so than in today's world where news of recalls or related illnesses circle the globe instantaneously. The resulting pressure on food manufacturers also trickles down to their equipment suppliers to pay extra attention to hygienic design. We feel it too. For Rademaker however, this is nothing new. Hygienic design is and has always been at the core of the innovative bakery solutions provided by the leading manufacturer of industrial bakery production lines. At Rademaker, hygienic design and food safety comes naturally…
In the 1980s, Rademaker first incorporated hygienic design in its pie-lines, and it has been over 25 years since we first received USDA approval for equipment installed in meat plants. This experience led Rademaker to design the Sigma Laminator and sheeting line in the 1990s, the first ever top-to-bottom D4W (design for wash-down) line. Today, our pizza topping, bread and croissant lines are also among the most sanitary of production lines on the market. And as food safety cannot be compromised, Rademaker offers a cross-functional approach in which hygienic design, sanitation, quality, maintenance and operations are engaged to optimize the process. To arrive at the best possible solution, our dedicated, highly skilled and experienced professionals employ the latest engineering technology.
A balancing act
As a manufacturer of bakery and food products, you are a multi-tasker. You must meet increasingly stringent legal standards, guarantee operator safety and deal with the increasing awareness of consumers with regard to healthy living. In addition, there is the never-ceasing economic pressure to increase production and reduce costs. Balancing these competing agendas is critical to your success. With Rademaker at your side, you can rest assured that you will be provided hygienic solutions that are state of the art and allow you to face the future with confidence.
Why should I partner up with Rademaker?
Rademaker has a tremendous technical knowledge of bakery production lines. In addition, we know the international standards, the products, and the market. And as said, hygienic design and food safety is self-evident in our production lines; it's in our genes. In close cooperation with you, we will develop the solution that represents the optimum between cost efficiency, safety and hygienic design.
Below you can find a few examples of hygienic design that is integrated in our production lines.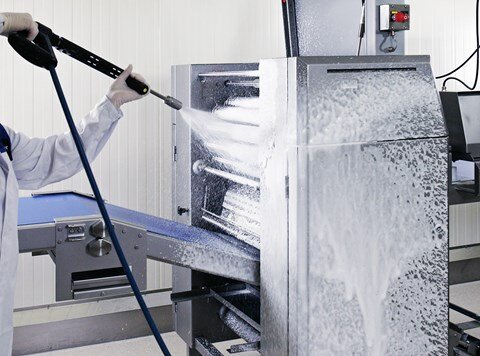 Tilted angles, smooth machine surface and food approved materials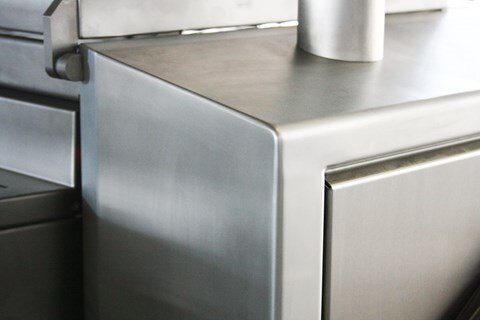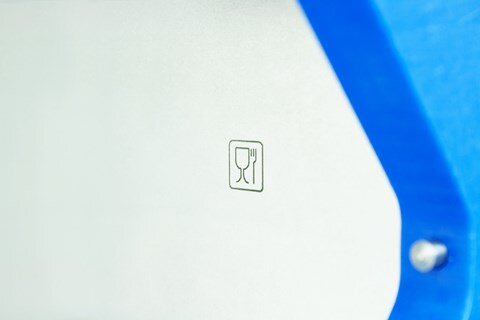 Open design and stand-offs