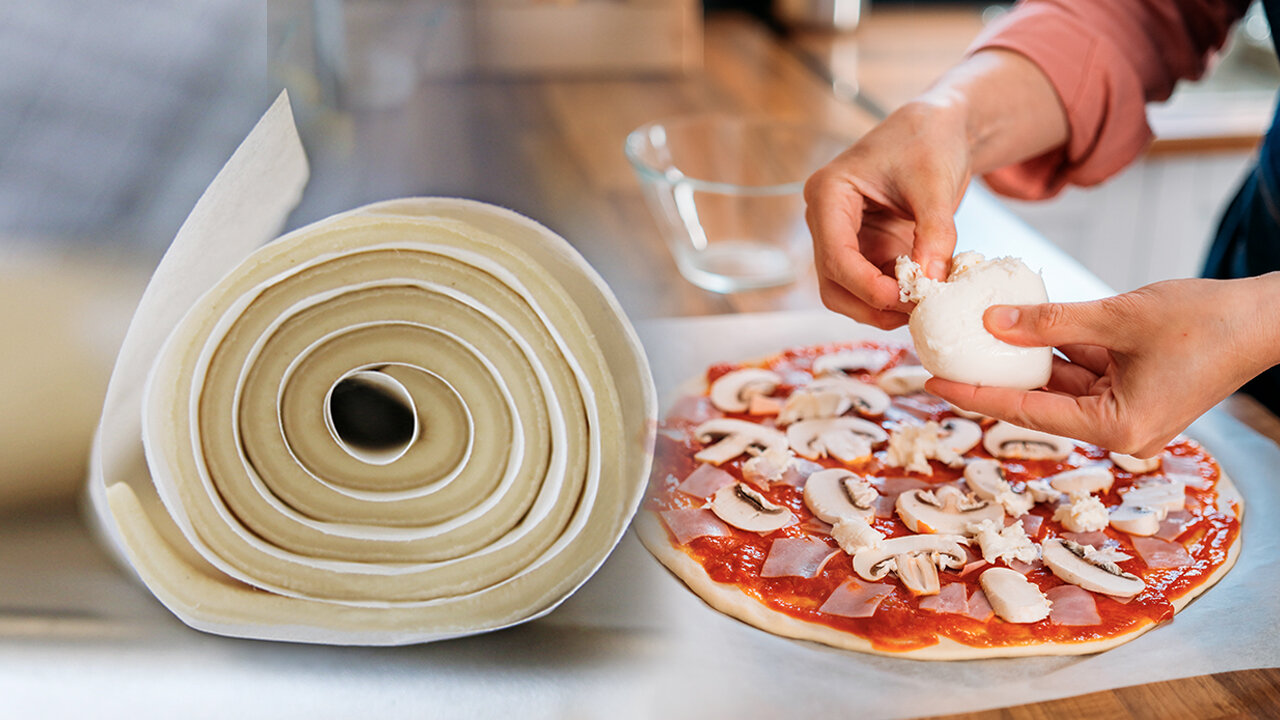 Mastering the skill of dough-interleave sheet wrapping
A new trend in the bakery industry is offering customers cooled or frozen dough on interleave sheets. This enables the customer to create their own fresh dough meal. Whether it is a pizza or a laminated dough base, this process is mastered by the patented Rademaker Wrapping system.
Rademaker is able to offer flexible and custom adapted solutions. With an installed base of over 10 dough-wrapping lines, we have mastered this production process. 
Overall system specifications
• Minimal working width: 600 mm.
• Typical working width: 800 - 1000 mm.
• Speeds up to 40 strokes per minute
• Dough shapes: round, square, rectangle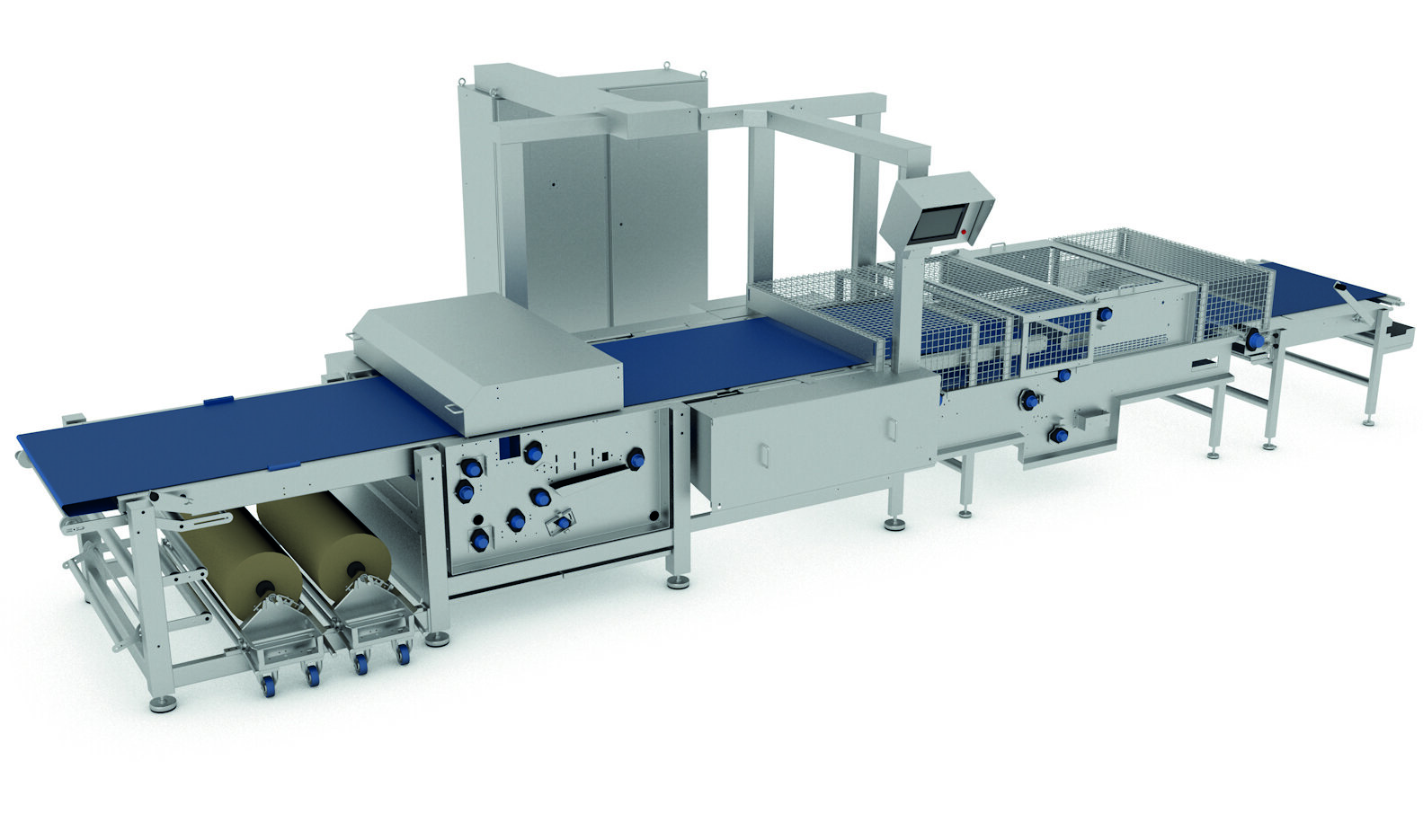 PROCESS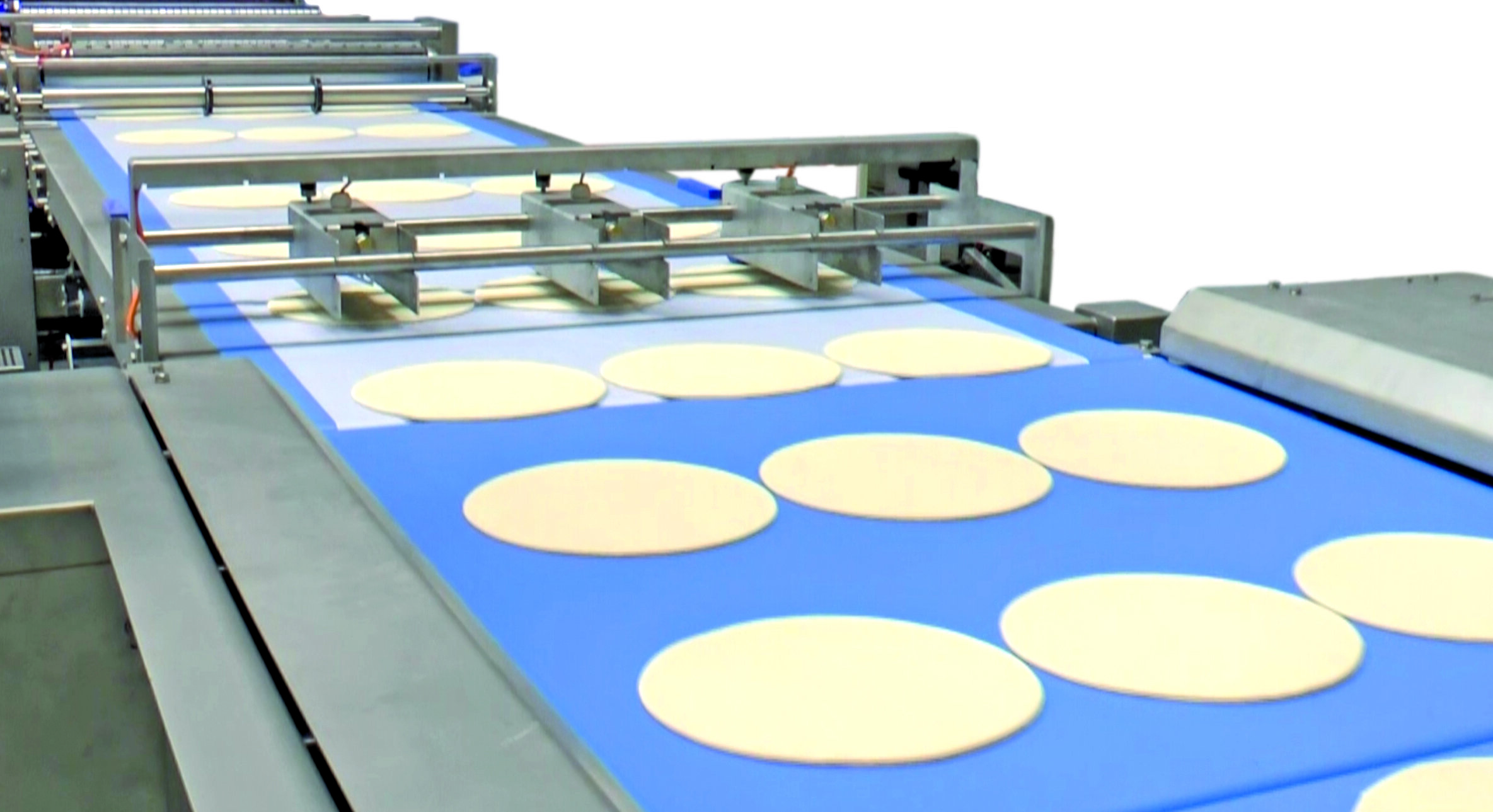 Either for unlaminated or laminated dough we always produce a continuous dough sheet. After reaching the required dough thickness the dough sheet is cut in the desired product shape; round, square or rectangular. The rework dough in between the dough pieces is separated from the product flow. A continuous interleave sheet is processed on a conveyor belt, after which the dough pieces are processed on the interleave sheet. After cutting the interleave sheet to the required length, it's rolled up with the dough pieces.
Another key process element for efficient processing is supplying and changing the interleave sheet rolls. Based on customer requirements we have developed several solutions to change these rolls.
PATENTED ROLLING SYSTEM
For the rolling process of the dough-interleave sheet Rademaker has developed a patented wrapping system. This unit transfers the dough-interleave package into a rolled package. The packages are rolled individually but, depending on the product size, multiple product lanes across can be rolled up at once.
Contact us for more information: +31 (0)345 543 543 or sales@rademaker.nl.