Folding and shaping danish pastry
In any shape or size, pure or filled with the finest chocolate or preserves, our Pastry Make-up line can shape all pastries and laminated products. This production line will allow you to form and shape dough (mostly laminated dough) into high-quality pastries, just the way you want it. Therefore we offer a wide variety of options to shape your dough. What folding or shaping tool is necessary for your solution depends on the product you would like to produce.
Underneath we show a few examples to give an idea about the versatility that we can offer with or Pastry Make-up line. 
Enkele methodes voor het vormen en vouwen van deeg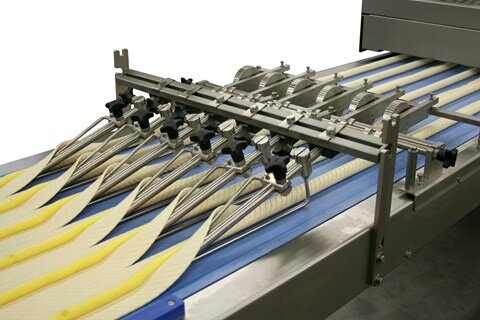 Folding Pipes
single conical roller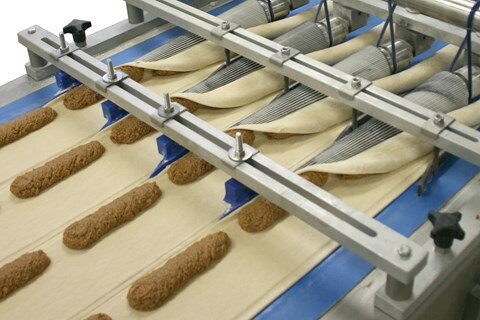 conical rollers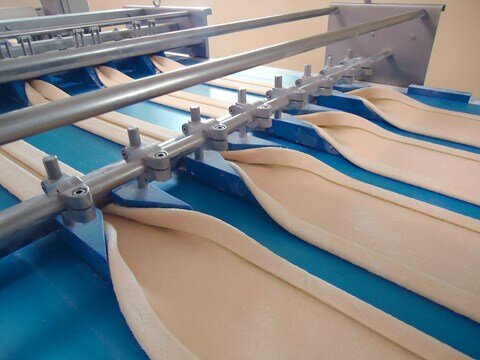 double folding shoes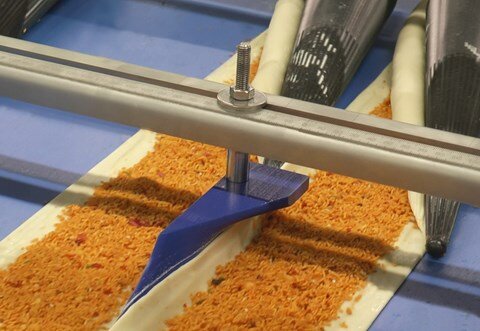 combination of folding and rolling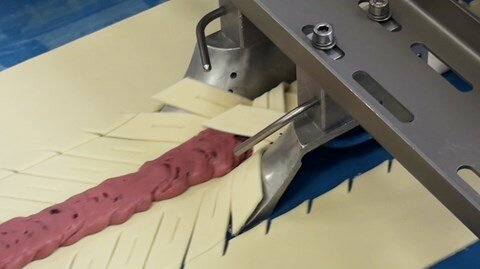 braiding