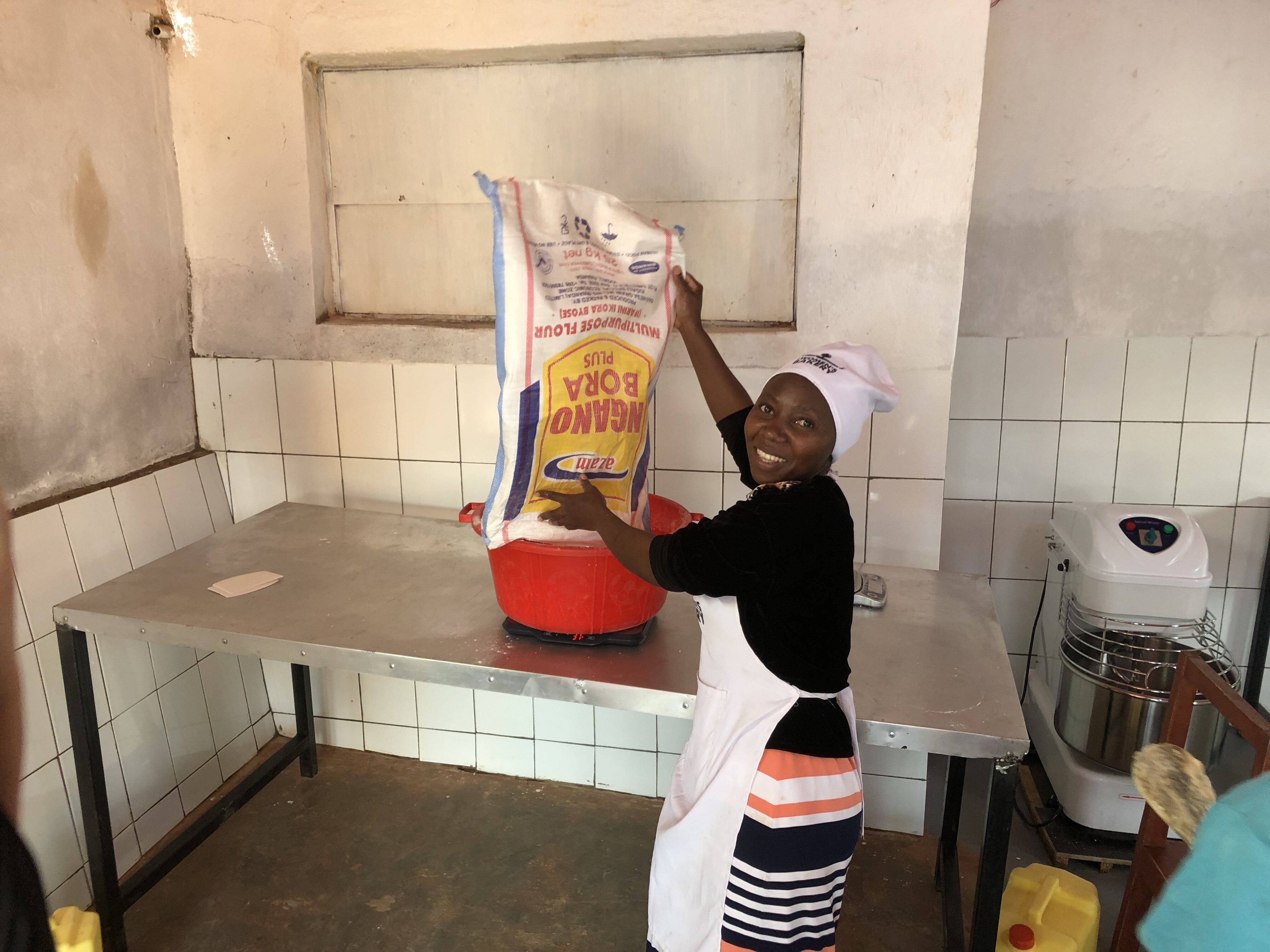 In dialog with The Women's Bakery
During the IBIE 2022 in Las Vegas, Eric Riggle (President, Rademaker USA) had the honour of talking to Madeleine Binsfrahm (Director of Development and Communications, The Women's Bakery).
High quality stainless steel and food graded materials
Throughout the partnership, Rademaker helped to create a runway for The Women's Bakery (TWB) bakeries in Rwanda to achieve profitability and sustainability as well as professionalize TWB bakery operations. During this conversation, we were updated on the latest developments.


New equipment
In 2022 Rademaker stepped forward to help TWB buy professional bakery equipment including ovens, a dough shaper and larger mixers. The new equipment will help to increase production tremendously, the expectation is 10x! "This means we will be able to serve more children every day. Currently, about 12,000 children receive bread every day though TWB, and the equipment will help us to increase that number to reach even more school children."


ERP system
Rademaker also supported the procurement and implementation of the ERP system (enterprize, resource, planning system). That will help to systematize and professionalize the operations of TWB even further.

Fourth Bakery
The University of Global Health Equity has invited TWB to build a bakery on their campus. When finished this will be the fourth bakery in Rwanda!