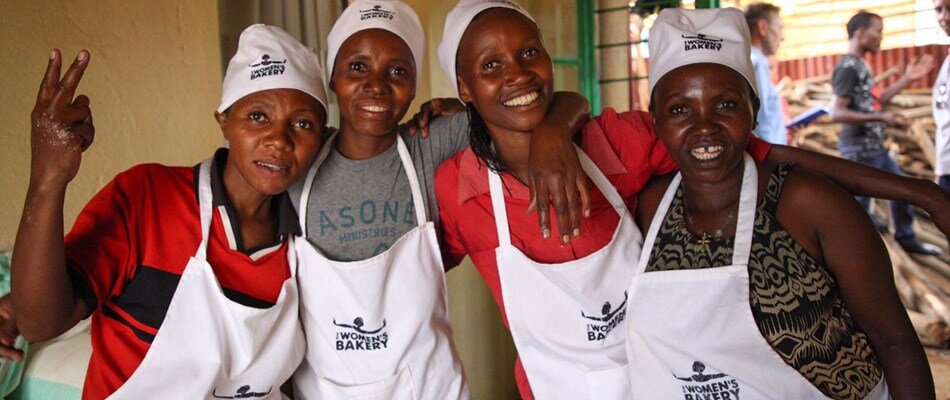 Rademaker's kick-off visit to the women's bakery
In September 2018 two Rademaker representatives travelled to Rwanda to visit The Women's Bakery. Their objective was to gain better insight to determine the goals of the partnership with The Women's Bakery and to coordinate Rademkaer's in-kind contribution.
Sharing Knowledge
The foundation of lasting impact is knowledge. From the onset of this project it was Rademaker's intention to contribute more than just money. After 40 years of experience in the bakery industry Rademaker has gathered an extensive amount of technical knowledge. Considering the fact Rademaker is operational in the food industry, this experience is most logically pertained to aid food security. Such in-kind contributions require careful planning, not only to find proper alignment, but also to ensure local structures are not disrupted.
Creating Impact
One of the primary reasons for Rademaker to work with The Women's Bakery is their experience with developmental aid. During the visit the team of The Women's Bakery demonstrated to be very deliberate in their approach. This team curates the curriculum, trains the women and gives support to the bakeries. They constantly measure how their work impacts the lives of the women they work with. The result is that the women retain their dignity and are never seen as a charity case. The women exuded a sense of strength and pride as their bakeries provide safe, affordable and nutritious food to their communities. These women are truly empowered through their employment at the bakery, providing them with an income to take care of their families.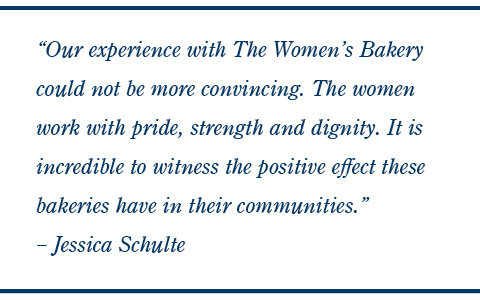 Making a Change
For Rademaker to fully grasp the challenges faced by the bakeries, a close involvement and mutual knowledge sharing is essential for this partnership to work. Before sharing knowledge, Rademaker first had to gain more understanding of the local circumstances of bakeries in Rwanda. The Women's Bakery has various bakeries located in the populous capital of Kigali, its outskirts and smaller villages. Each of these bakeries have their own characteristics that need to be taken into account when implementing changes. During the visit, some opportunities for improvement were observed.  For example, each bakery applies its own kneading, processing, proofing and baking methods. Rademaker dough technologists will assess the process and give advice for improvements. During this process the dough technologists must keep the local tastes and conditions in mind. The goal is to consistently create quality products that are both affordable and nutritious.
Other challenges for the bakeries were found in the provision of energy and packaging. These subjects do not directly align with Rademaker's field of expertise but are essential for an economically sustainable model. Rademaker employs its network and knowledge partners, like TNO, to find solutions for alternative fuel sources and biodegradable packaging.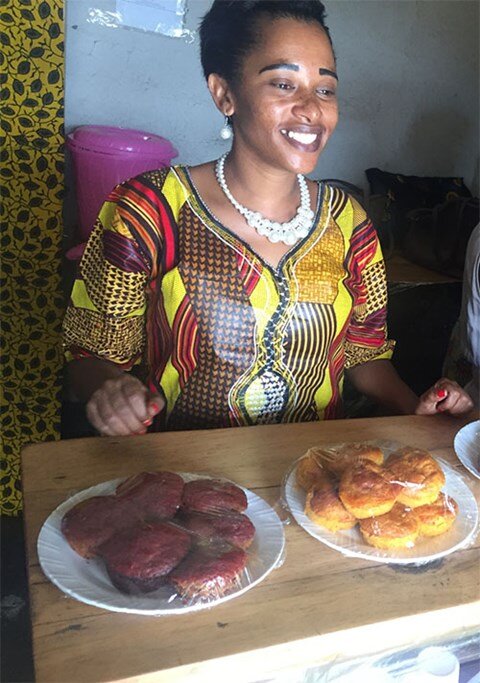 Future Vision
After a year of preparation, it was a very valuable experience for both parties to meet face-to-face. It provided the opportunity for both parties to further align their goals and prioritize their focus areas. The Women's Bakery could illustrate how their work is positively impacting the lives of very vulnerable people, and Rademaker could get a comprehensive understanding of the challenges faced by the bakeries. The partnership between The Women's Bakery and Rademaker was founded in a passion for bread and to use this in the ambition to give people access to nutritious and affordable food. However, hunger, malnutrition and food security are closely related to other large social problem including poverty, health and equality. Consequently, in the process of baking bread a solution is provided and various Global Goals are addressed. At Rademaker we are convinced companies will increasingly set up partnerships with social enterprises like The Women's Bakery to address large problems in the future. Rademaker hopes that this initiative will be a source of inspiration for other companies to also leverage their skills and expertise to create lasting positive impact.