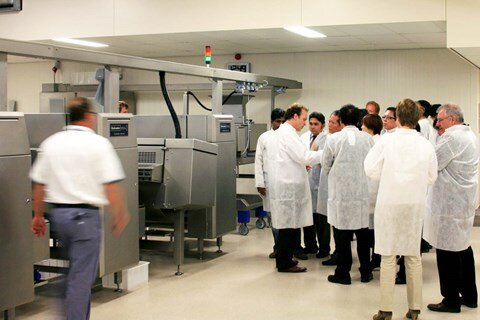 Rademaker Academy Consulting
Rademaker Academy Consulting
Technological knowledge is one of the most important requirements when a production line is installed and the manufacturing process begins. More specifically, there is often a lack of detailed knowledge about the coating process, the operation of the production line and the processing of the mass. This lack of knowledge often leads to problems that affect the overall cost and delivery time. But raw material suppliers who see that the traditional bakery industry is increasingly switching to coating technology also need more knowledge. That's why we created the Rademaker Academy, to preserve and share baking knowledge through education and training.
What components do we offer in this complete training?
The basics of bending technology
To teach and train bakers and operators in the basic principles of folding technology and our machines.

Rademaker machines
To ensure that your Rademaker production line runs as efficiently as possible. The training includes operation, fine-tuning and cleaning.

Product development
Both classroom training and hands-on learning can be carried out at the Rademaker Technology Center as well as on site at the klant gegeven worden.

Don't hesitate to contact us about the possibilities! Call +31 (0)345 543 543 or fill in our contact form.