Possibilities
Your wish is our command at the Rademaker Technology Centre (RTC), in Culemborg, The Netherlands. You are more than welcome in our test facility so together we can find the best process solution for your product. Our Testing Centre is equipped with the most recent and "state of the art" dough processing equipment for producing a wide range of bread and laminated products, flatbreads and croissants. We also have updated modules available to test pizzas, pies and local specials. The facility is equipped with temperature controlled testing rooms that can be adjusted to your specific demands. High quality cooling, proofing and resting systems and ovens, make sure that we can create the quality baked products that are required during testing and demonstrations.
Testing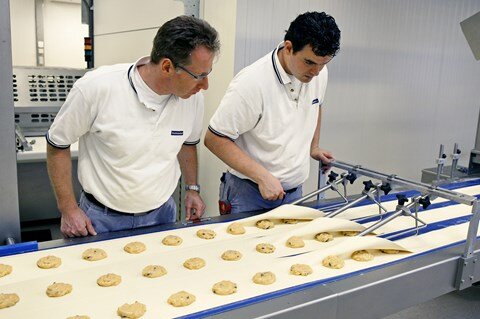 Process testing is a fundamental aspect in the development process of products, whether it are existing or new products. We will assist you any way we can to come with the final products that you require.  
To make sure that the tests are as effective as possible, we start with a pre testing document. Here the product(s) and the product requirements (size, weight, characteristics, production (pre)processes) are described. We make sure that the ingredients required for the test are available. Sometimes this means that our clients will send their ingredients over. Our test bakers will do everything to create the right circumstances to make it into a successful test.
Product development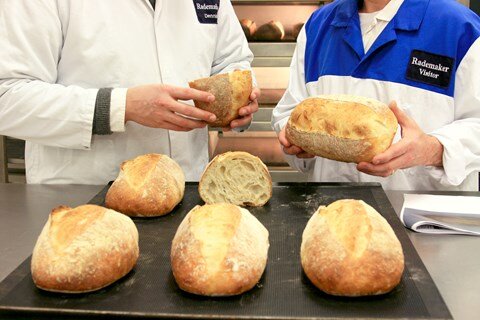 Rademaker is a partner for new product development and consultancy with technical, economic and technological issues. Together with you we will analyze reference products, production processes and ingredients to see what solution best suits your needs. Weather it is developing a complete new product or improve existing products, our technologists and test bakers are at your service.   
Training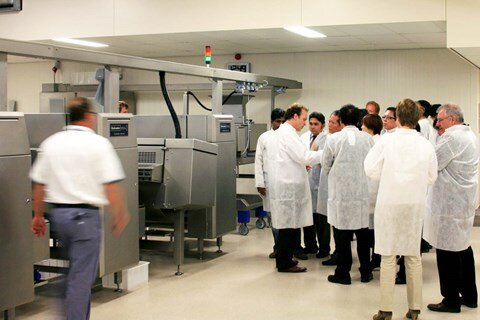 Knowledge transfer is very important for continuous performance improvements. Rademaker offers training for operators and technicians (technical and technological related) to improve their knowledge and skills. Therefore, your staff members can be trained to work with the equipment by highly skilled and qualified trainers. The training can be customized to your equipment, and can be given in our Technology Centre in Culemborg or on-site at your bakery.
Demonstrations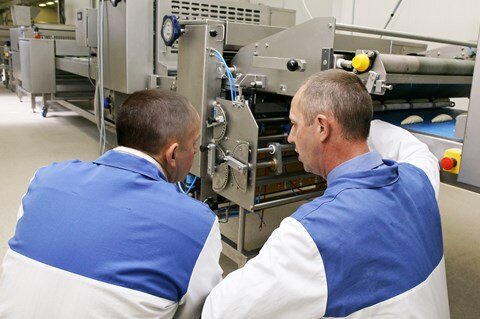 Our test bakers and machines are ready to demonstrate a wide variety of production processes. This is a great way to discover and experience a Rademaker production line producing bakery products at industrial scale.