30 years of experience
Rademaker produces Pie and Quiche lines for a very wide range of products for consumers all over the world. We provide both production lines for industrial capacities as well as midrange level production systems. The Pie & Quiche lines are built up from modules with proven technical concepts. Efficiency, safety and hygiene, weight accuracy, ergonomics and maintenance were the focus aspects during the overall development. This resulted in a user friendly line operation, enabling quick and easy change-overs and high flexibility.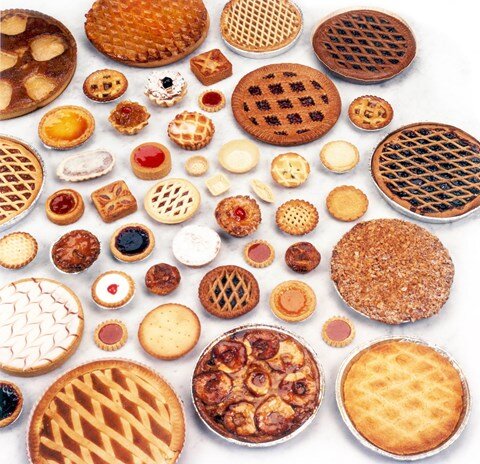 Rademaker Pie and Quiche line
Our Pie & Quiche lines are developed according to the latest and highest standards for safety and hygiene and can be completely washed down. Excellent production quality, which is already starting with the precise positioning of the billets. Furthermore, the servo driven press is equipped with a unique compensation mechanism ensuring perfect shaping of the dough with a minimum amount of scrap. This is achieved by automatically adapting the bottom thickness for fluctuating weight of the dough billets. Finally, the control system can easily be set at the desired level of strokes while the system itself will take care of the overall adjustment of settings. The capacity of the Pie and Quiche line varies per size, dough type and filling.