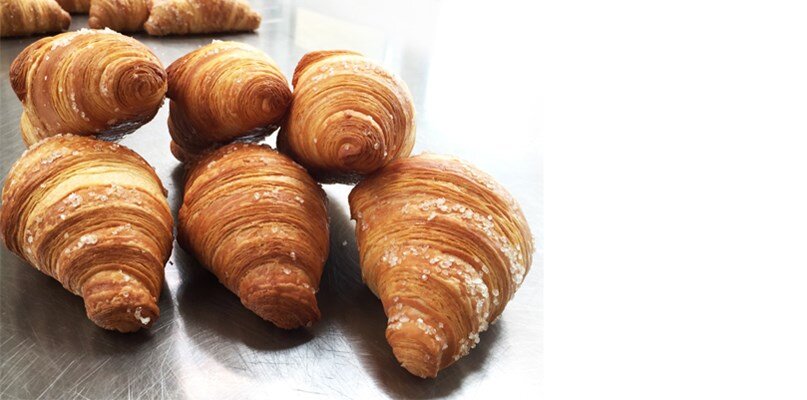 profitable croissant production
Croissants were among the very first Rademaker bakery production lines. Already for several decades, Rademaker is the recognized worldwide leader in croissant production lines. Our new croissant machine guarantees the highest production capacities at excellent quality. The fully automated lines represent our latest expertise and technology, resulting in a major reduction of manufacturing costs for frozen and fresh baked applications. Practically all different types and sizes of croissant can be produced: straight, bent, filled, small or big croissants, typical Italian and Spanish Artisan style and Long shelf life croissants. All type of fillings can be applied; sweet or savory, semi-liquid and solid fillings, but also double fillings (duo-color). It is even possible to inject your fillings after baking when required.
KEY ADVANTAGES
Up to 50% easier and faster cleaning and product changeover
Increased production capacity to over 240,000 pcs./hour
Increased efficiency and yields
Improved ergonomics due to 30-70% lighter tooling
Accurate, consistent, and durable
Hygienic design
FLEXIBILITY
We have numerous croissant production system configurations available. The heart of a Rademaker Croissant production line is the cutting and turning unit. It produces capacities up to 150 rows per minute at consistencies and yields much higher than other machines available on the market.
Interested in the Croissant line? Contact our sales team: +31 (0)345 543 543.