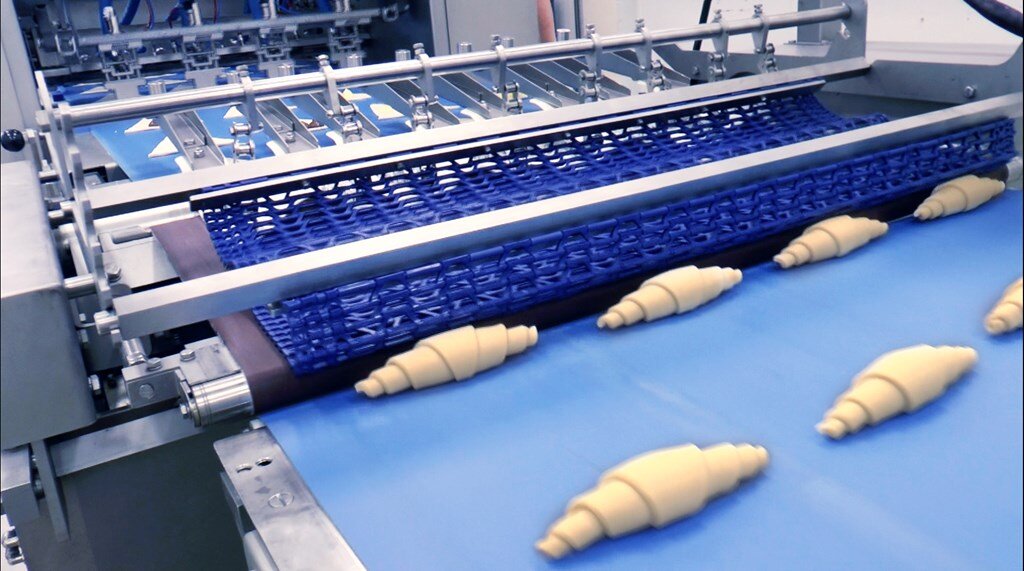 moulding technology
We are proud to have a respected experience in Croissant production. This experience has provided us with the knowledge to find improved solutions for Croissant production. Moulding the dough triangles into perfectly and consistently shaped croissants is essential for an efficient production. Because there is a big difference in rolling up filled and unfilled croissant products, we have designed two state-of-the-art croissant moulding systems: R-Moulder and V-Moulder.
R-MOULDER

The R-Moulder rolls the dough triangles into croissants by rolling technology. This flexible unit has got a top- and bottom roller. In between the croissants are rolled. The unit is very precise and we have managed to control the tip position of the Croissant. The unit is compact and easy to control. It can reach capacities up to 150 strokes a minute.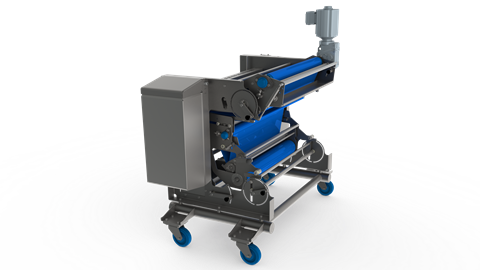 V-MOULDER
The V-Moulder rolls dough triangles by use of vacuum technology. It is using vacuum to fixate the dough triangle at the vacuum roller. A special flap them peels the dough piece from the vacuum roller. Here the first curl is made and the filling of the croissant is enclosed. After this curling process, the croissant is further rolled up by Moulding flaps. With the V-Moulder we are able to produce open- and closed-ends croissants. For both unfilled and filled products the V-Moulder can reach a capacity of 100 strokes per minute.