Tailor-made design
Rademaker Sigma Laminators are developed to produce a wide assortment of laminated dough for mid-sized to industrial bakeries. Each line is tailor-made using standard components. This flexibility allows for a wide variety of configurations, from a block processor to a fully automated Laminator, with working widths varying from 600 - 1.600 mm, and resulting in the capacity you need. Our Laminators meet international hygienic standards and consist of up to four laminating sections in different shapes (l-shape, u-shape, Z-shape etc.) a laminating belt can also be set up straight in line. Thanks to this superb flexibility, the line can be optimally configured to meet your specific application, resulting in the best possible production efficiency. When you choose our Sigma Laminator, you choose the very best solution for your situation, including the development of customer-specific modules, if so required.
NEXT GENERATION
Rademaker Sigma Laminators are well known for the unmatched quality of your laminated dough products. Being the first in the industry the previous generation was already designed for wet cleaning (D4W©). On top of this, the new generation brings you an even higher level of hygiene. Meanwhile numerous improvements such as enhanced process control, low maintenance and simplified operation result in a serious reduction of your cost of ownership.
lay-out examples: u-shape and z-shape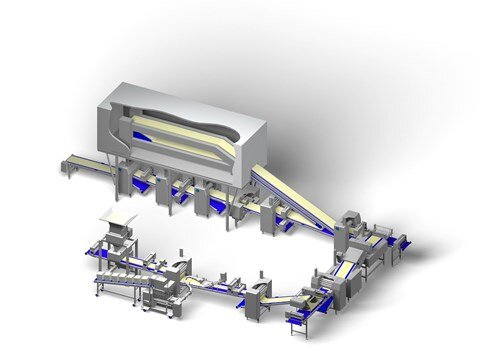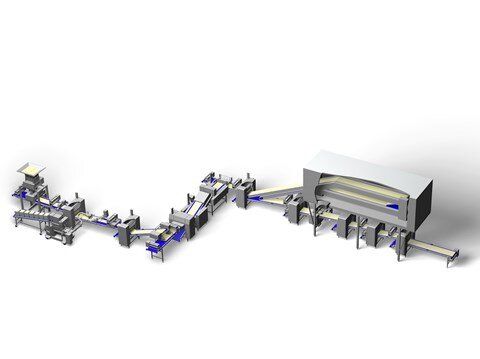 Interested in the Sigma Laminator? Contact our sales team: +31 (0)345 543 543.