Unlimited product variety for the best quality
A good recipe is the very basis of your bread quality. As it is our quest to produce a wide variety of high quality breads, the Crusto Bread line is capable of handling a large variety of recipes, including those for breads with a high water % (strongly hydrated) or low salt content, with bio ingredients, or gluten free, pre-fermented, Levain, mother dough, biga and sponge dough. All these recipes result in a very wide range of bread products. Whatever bread product you desire to produce, dough processing holds no secrets to us.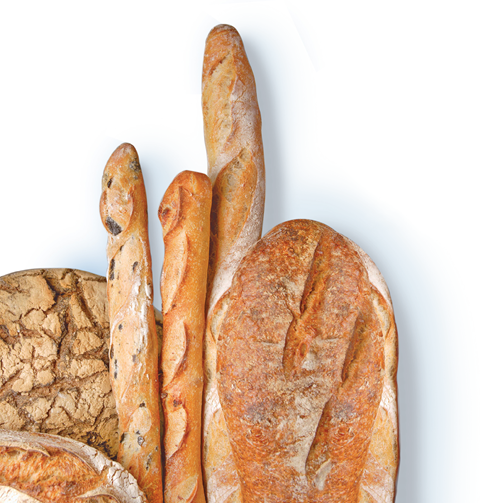 Thanks to the modular set-up, this flexible production line allows you to produce a wide range of breads by simply exchanging one or more modules. While the Crusto Bread line is developed to produce an extensive and international assortment of breads, we can take the extra step and apply one of the major strengths of Rademaker, namely developing customized modules tailored to your specific needs.