Academy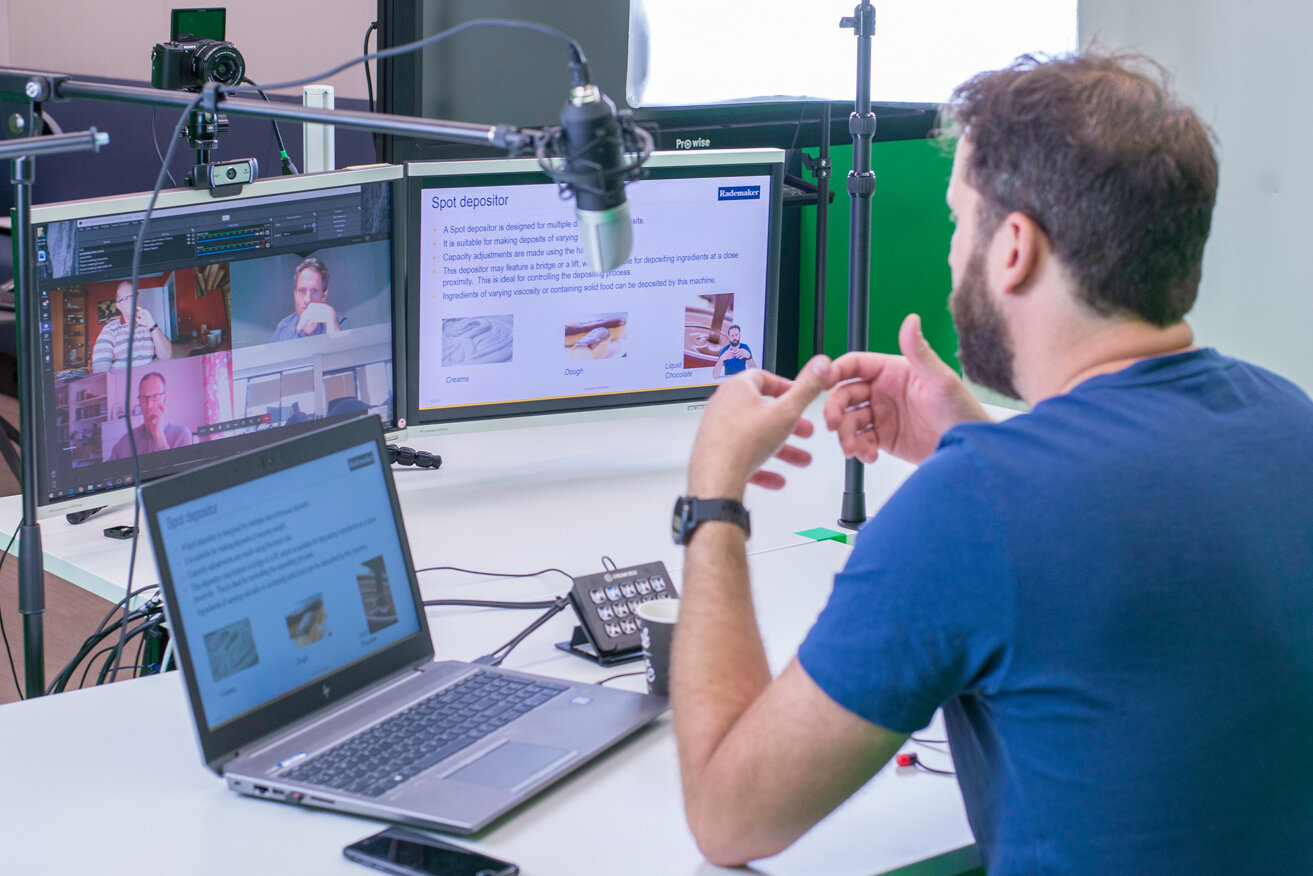 Boost your staff's knowledge
No travel
Dedicated training facility
Skilled trainers
Easy to plan
ONLINE TRAINING
The Rademaker Academy wants all our customers to enjoy Academy training despite the challenges we all face in these uncertain times.
We have built a dedicated online training facility at our headquarters in Culemborg. In this facility we use high quality cameras and microphones to let the students enjoy the training optimally.
With our green screen we can project images, presentations, videos and technical drawings, this increases the quality of the training greatly. With Microsoft Teams we can invite the students into a video conference meeting to create a interactive training environment. With video conferences the trainer is more connected with the students, just like in a real life training.