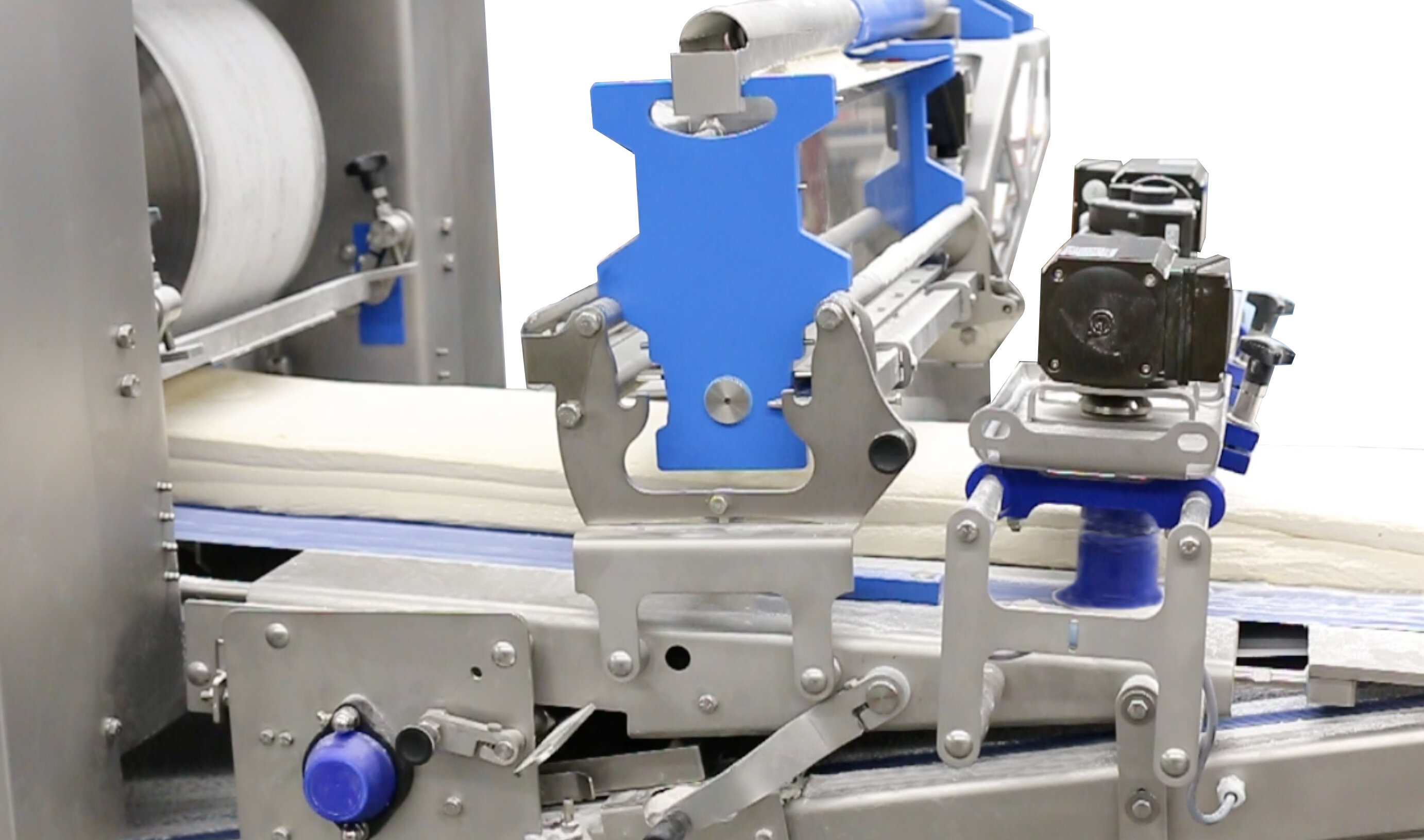 DSS: The heart of the Bread line
New developments are an integral part of our daily business. The continuous search for improvements is an ambitious goal but more important: it is a market- and customer requirement. Due to the increasing raw material prices, bakers are getting back to the methods used when bread was invented. Stepping back to traditional processes and obtaining high quality, healthy breads with great taste, soft internal crumb and crispy crust. This requires dough with a high-water percentage, strongly hydrated and a long pre fermentation time. And that's why Rademaker we have designed the Double Chunker Sheeting System (DSS).  
Principal
The DSS transforms dough batches into a continuous dough sheet. It is developed to avoid any stress during the sheeting process. The double chunking principle maintains the dough characteristics after the mixing and proofing process. After the DSS, the dough is rolled out into a consistent dough sheet. The DSS is one of the most important units in the production line and with the proven DSS, Rademaker sets itself apart from its competitors: 
Wide range of dough types at industrial scale can be processed; strong pre-fermented and strong high- hydrated doughs can be processed without problems,
Stable and consistent dough sheet and eventually high-quality baked products due to exceptionally accurate chunk weight and length,
Size and weight accuracy are ensured due to landscape sensors and separate belts carefully guide the chunks in the sheeter,
Dough chuck shape is kept linear and consistent due to the innovate dynamic hopper.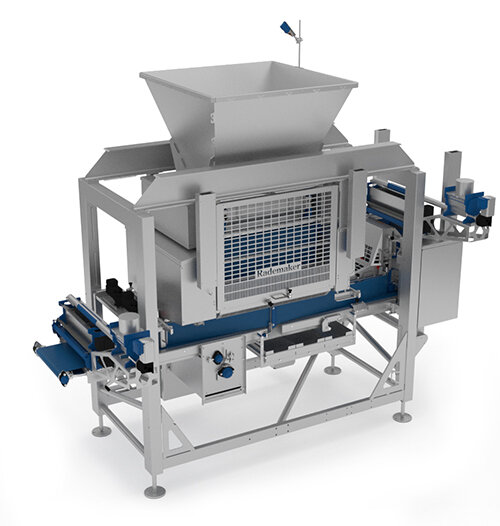 Cost savings and better overall performance
In the previous DSS version oil was used to prevent the dough from sticking to the DSS hopper. Effective as this is, cleaning the line is a time-consuming issue. Therefore, we designed a new DSS version where oil is replaced by wax. In the wax execution, the required amount of wax is reduced by a factor four compared to oil. Other benefits: 
Reduced damaged to dough structure during processing,
Improved process visibility,
The wax-version DSS creates a more constant chunk volume and  a corresponding more constant dough sheet. This results in a higher accuracy on the final product,
Return-on-Investment for the wax distribution system is  <1year, 
Improved cleanability due to easily removable parts which require cleaning and the use of wax instead of oil.
The DSS is now also available in various working widths, which caters dough sheets from 480 mm netto width up to 850 mm gross width. To fit the needs of the market, a compact version with smaller footprint and working with is being developed.