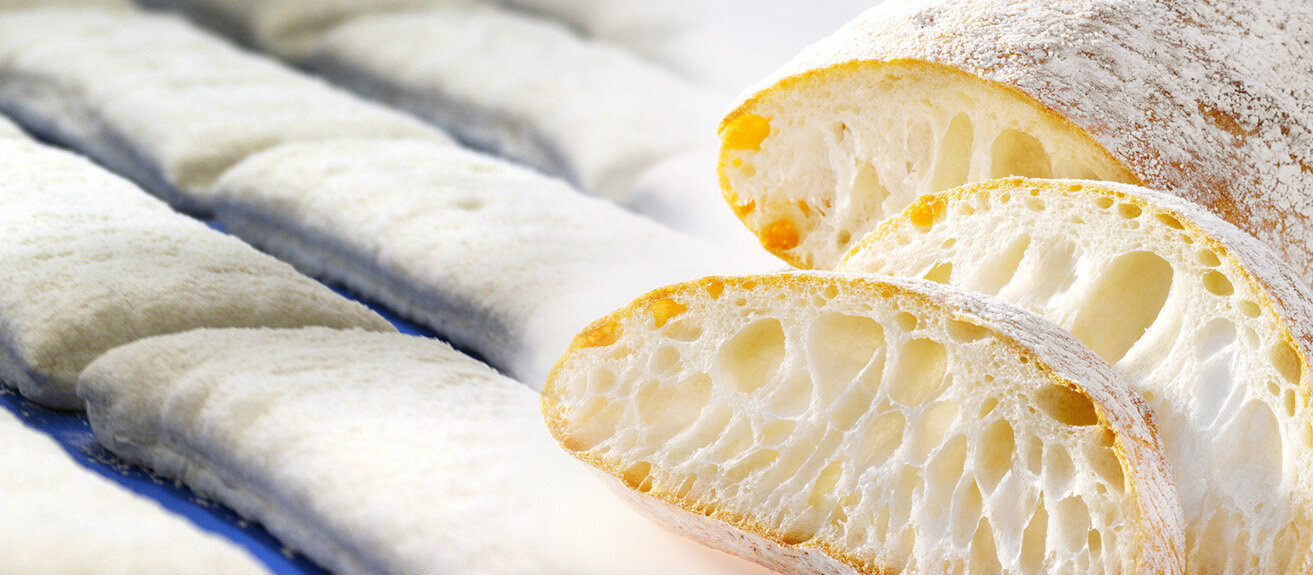 Linha de produção de pão plano
ADDED VALUE
The Flatbread line concept enables the combination of flatbread types with artisan bread types, all produced on one sheeting system.
Flexible production line
Production performance
Consistent dough quality
Stress-free dough sheet
Hygienic design
FLATBREAD PRODUCTION
Flatbreads go centuries back in time and are getting more and more popular worldwide because of the healthy image and the large variety of consumption. The need for high-capacity Flatbread production lines has therefore increased.
We have transformed the traditions of the past into a state-of-the-art Flatbread sheeting line. The development of Flatbread sheeting lines is one of the core competences of Rademaker. Therefore, our Flatbread lines produce a uniform and stress-free dough sheet, thanks to Rademaker's lamination technology that can handle numerous types of recipes to produce healthy bread products of different shapes and sizes.
WORKING WIDTHS
600mm | 800 mm | 1,000 mm | 1,200 mm
(optional > 1,200 mm)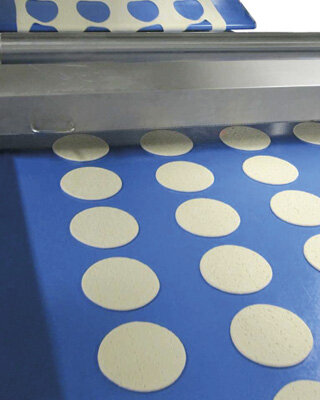 FLEXIBILITY AND EFFICIENCY COMBINED
The Flatbread production line generates a consistent and stress-free dough sheet by means of the Rademaker sheeting technology. Because of our dough friendly processing steps, a dough thickness as thin as 0,6 mm can be realized. The line is designed to meet your specifications and can handle a broad range of dough types, from green to strongly hydrated. Because the line can be equipped with a variety of tooling equipment, different product shapes and sizes can be created so that your unique product can be made. This available flexibility means that we can make and create any style of authentic and unique (flat)bread, exactly to your requirements.

The production capacity can lead up to as high as 12,000 kg dough per hour, consistently produced hour by hour, day by day, year by year.
The overall set-up of the Flatbread line is designed for high production efficiency. This is enabled by fast and easily removable tools, reduced change parts, exchangeable scrapers and bins and various options to minimize required cleaning efforts.
INLINE DOUGH RESTING
In line dough resting enables the dough to develop its cell structure and to develop the taste of the final bread product. A Proofing system can be placed inline to proof the dough sheet and can also proof individual dough products after cutting out the products. Our line flexibility allows for customers to decide, depending on their wishes.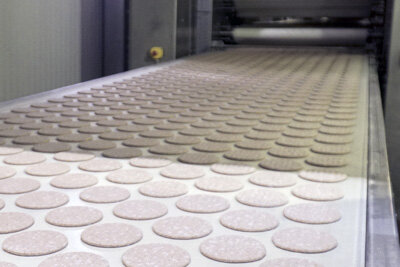 KEY ADVANTAGES OF OUR FLATBREAD LINE
• High flexibility resulting in a wide product range
• Exceptionally thin dough thickness and accuracy
• Excellent product quality thanks to low stress technology
• Efficient production due to fast maintenance, cleaning and change overs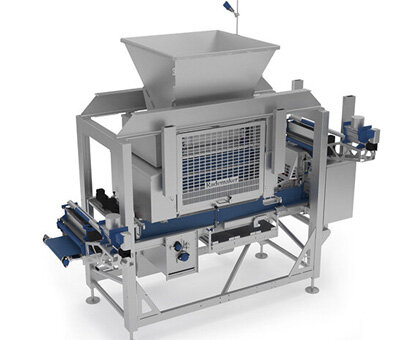 GET IN TOUCH WITH US
At Rademaker we can deliver different types of bakery production solutions for your specific needs. We are excited to be of value for you!
Are you interested in our Flatbread sheeting line? Feel free to contact our sales team through +31 (0)345 543 543, send an email to sales@rademaker.nl or fill out our contact form.
We are happy in welcoming you to a partnership finding the best solution for your bakery!