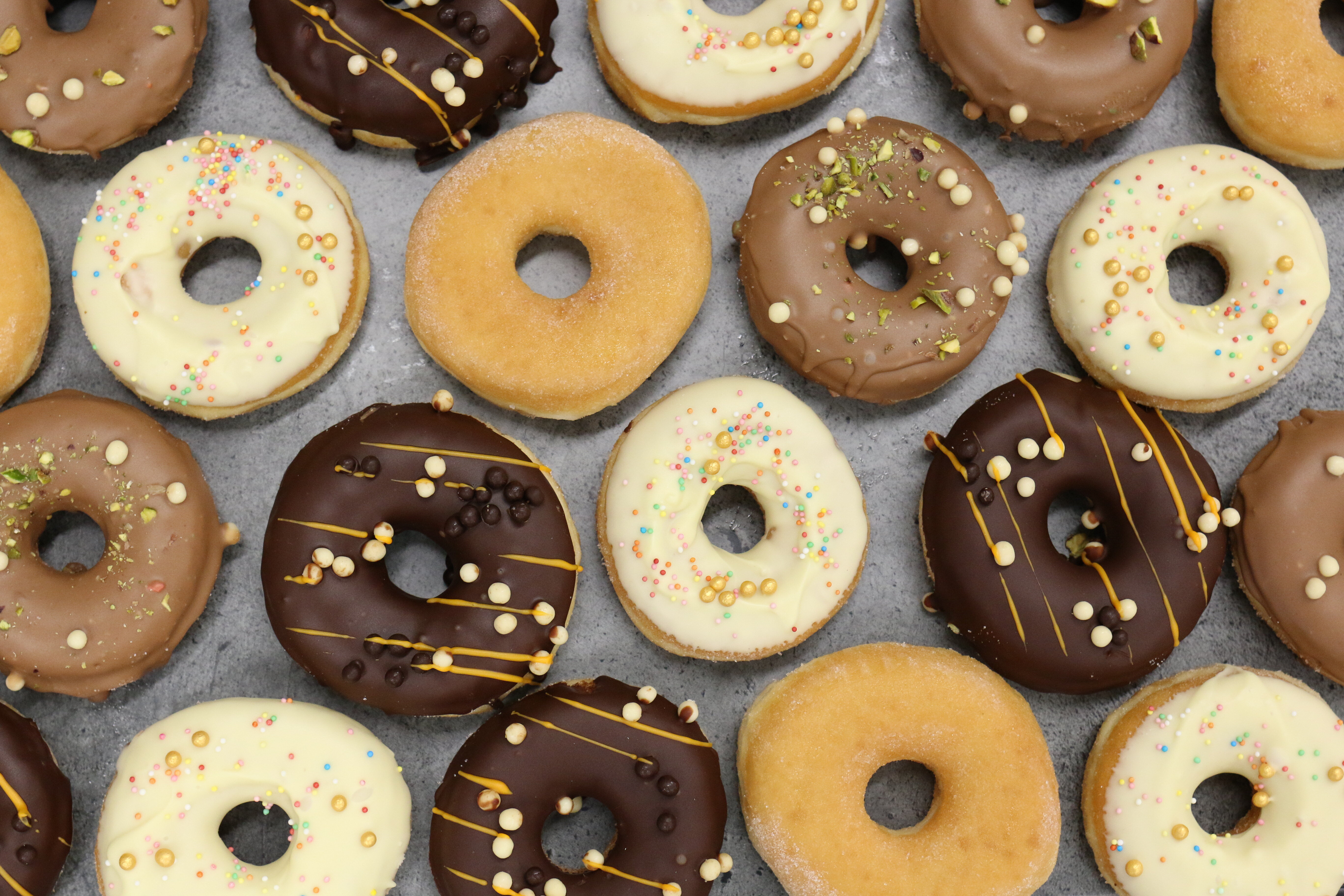 ULTIMATE INDULGENCE
A sweet delicacy with endless flavours! Flavours in filling and toppings in all colours of the rainbow. Sometimes even decorated with famous biscuits or chocolate bars. The donut is served on many occasions in mini or maxi variant and various shapes.
The deep-fried delicacy is widely known as a donut, however countless variations exist around the world. These include the 'Berliner' or 'Krapfen' in Germany and the 'Bombolone' in Italy. Differences can be seen in dough type, shape and size of the product, the type of filling and toppings used.
The donut dough is usually made from an enriched, soft, and pre-proved dough. This characteristic requires gentle dough handling throughout the entire production process. With a Radini donut line the dough is guided stress-free through the line.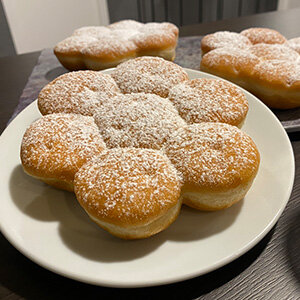 Sweet indulgent with a soft bite
Besides the ring donut, there are many shapes:
Square donuts
Elongated donuts such as a 'Long John'
Heart shaped donuts
Snowflake or clustered donuts …you name it!
Seasonal product shapes such as a ghost for Halloween or candy cane for Christmas are among the possibilities. Contact us for specific requirements and product development.
Did we interest you in donuts? Read more about how to produce this fluffy product on the Radini donut line equipment page. A multitude of perfect product shapes, repeatable and consistent product quality are guaranteed! Or get in touch, call +31 (0)345 543 543, send an e-mail office@rademaker.nl or reach out to your regional sales office.